Sourdough Maritozzi – Italian Cream Buns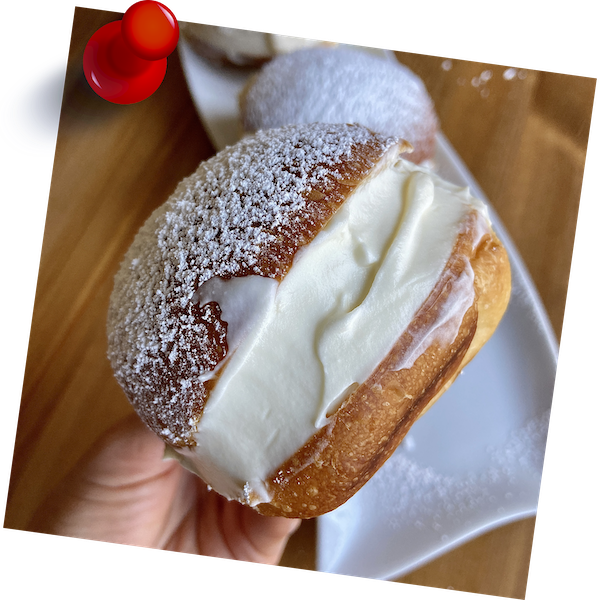 A new and delicious discovery with Italian roots – sourdough maritozzi. Super soft brioche style buns filled with sweetened whipped cream… I knew they were supposed to be delicious but I didn't expect to such extent!
They just melt in your mouth, light and tender structure, with a touch of honey and orange zest plus sweet cream… mmm
It's something that you definitely have to try.
Ingredients
Sweet Stiff Sourdough Starter
10g sourdough starter
30g water
6g sugar
60g bread flour
Dough
320g bread flour (100%)
64g sweet stiff starter (20%)
153g milk (48%)
50g eggs (16%)
60g soft butter (19%)
30g sugar (9%)
15g honey (4%)
5g salt (1.6%)
Zest of 1 orange
0.5g yeast (optional) to reduce sourness
Whipped Cream Filling
500g heavy whipping cream
200g sugar
Powdered sugar to sprinkle on top.
Blueberry Cheesecake
Directions
Starter
10 pm add sugar and sourdough starter to the water, whisk together, add flour, mix well, form a ball, then roll it into a tight roll, place in a jar, cover, let ferment at room temp 74-78F until it increases in volume.
In about 8-10 hours starter has to double or more in volume.
Dough
8 am mix starter, milk, eggs, flour, sugar, honey, (let it autolyse for 30minutes).
During the autolyse period the flour becomes fully hydrated. This activates gluten development.
8.30 am mix the dough on low speed of your mixing machine for 2-3 minutes, or KitchenAid on speed 3 for 3-4 minutes until well incorporated.
Add salt and mix for a couple more minutes. The dough should come up together but still sticking to the bottom of the bowl.
Add soft butter and orange zest, increase ratio the speed, mix for 10-15 minutes until the dough comes up together. If its not coming up together, feel free to add a little more flour (20-30g).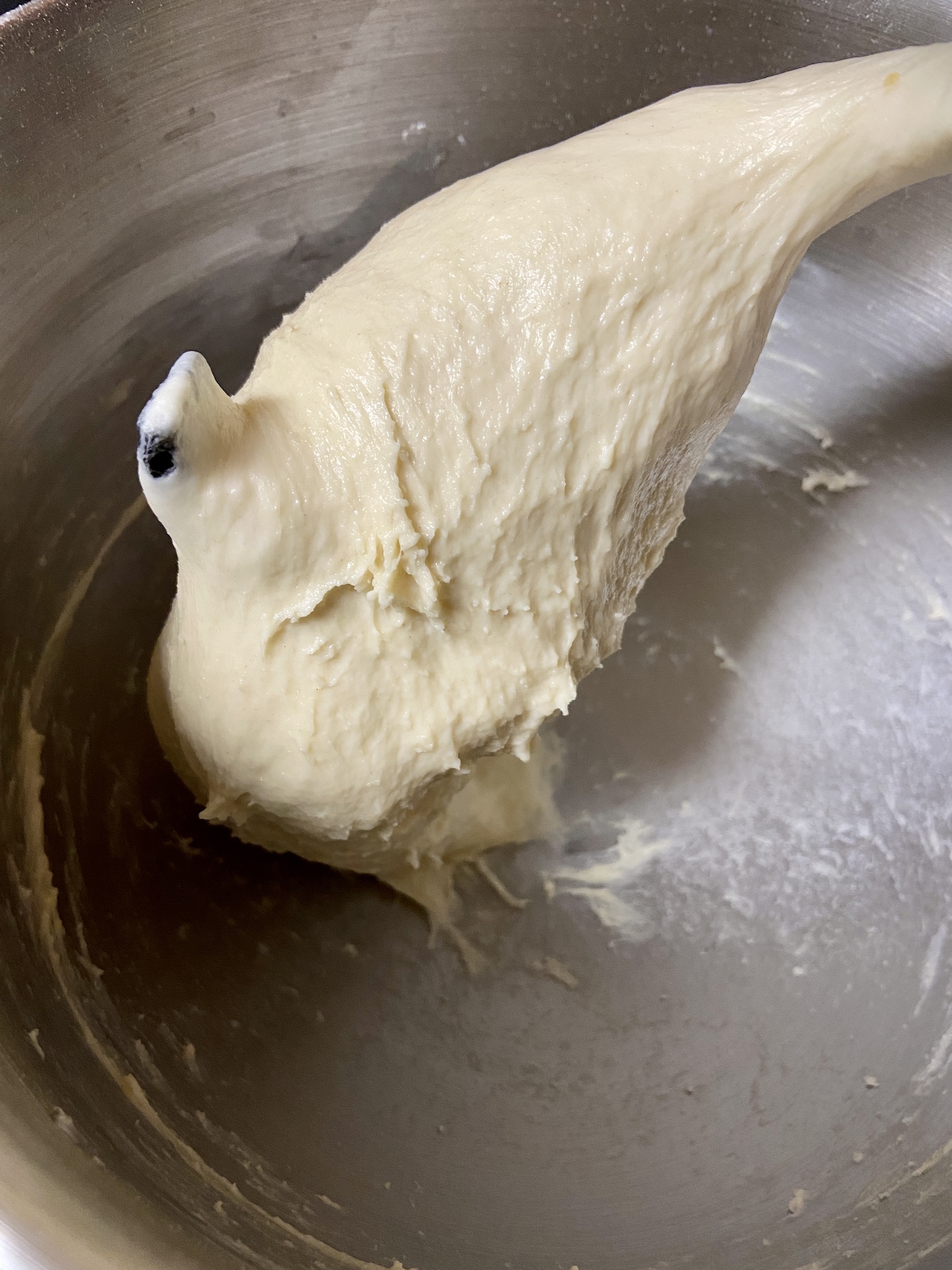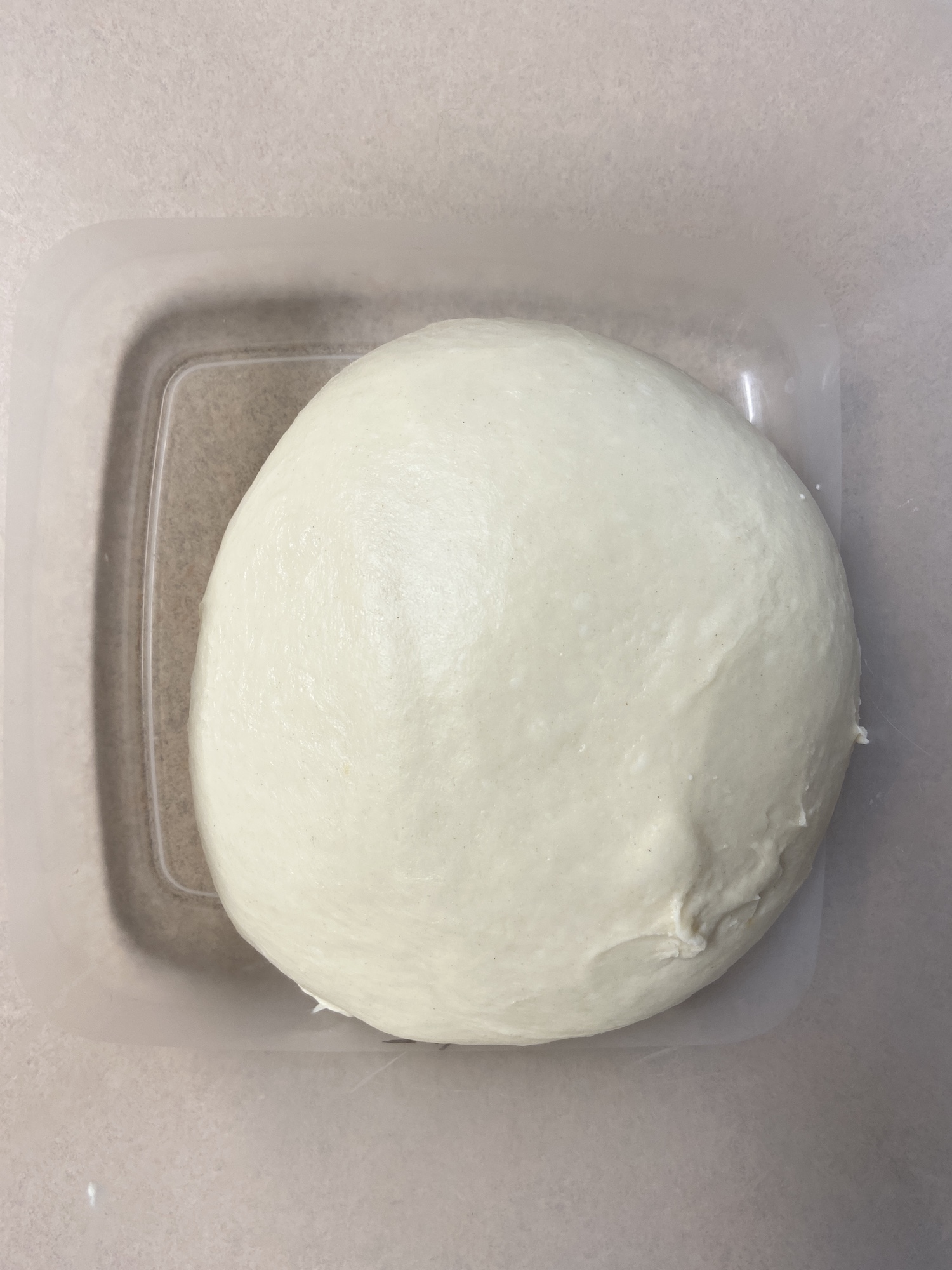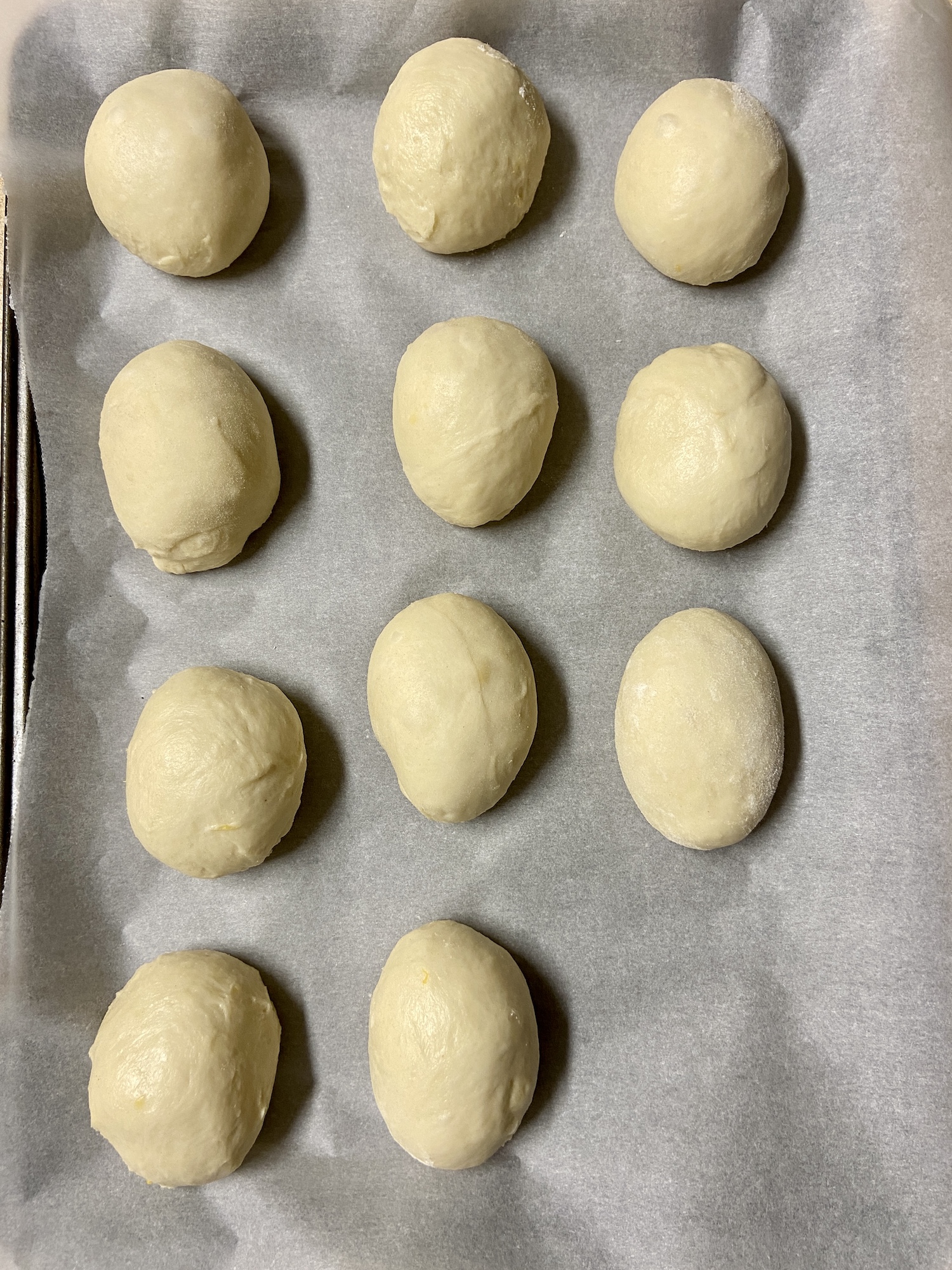 Day 3
7 am Preheat the oven to 375F.
Mix an egg with 2 tbs of water, egg wash each roll.
Bake for 25-350 minutes until golden brown.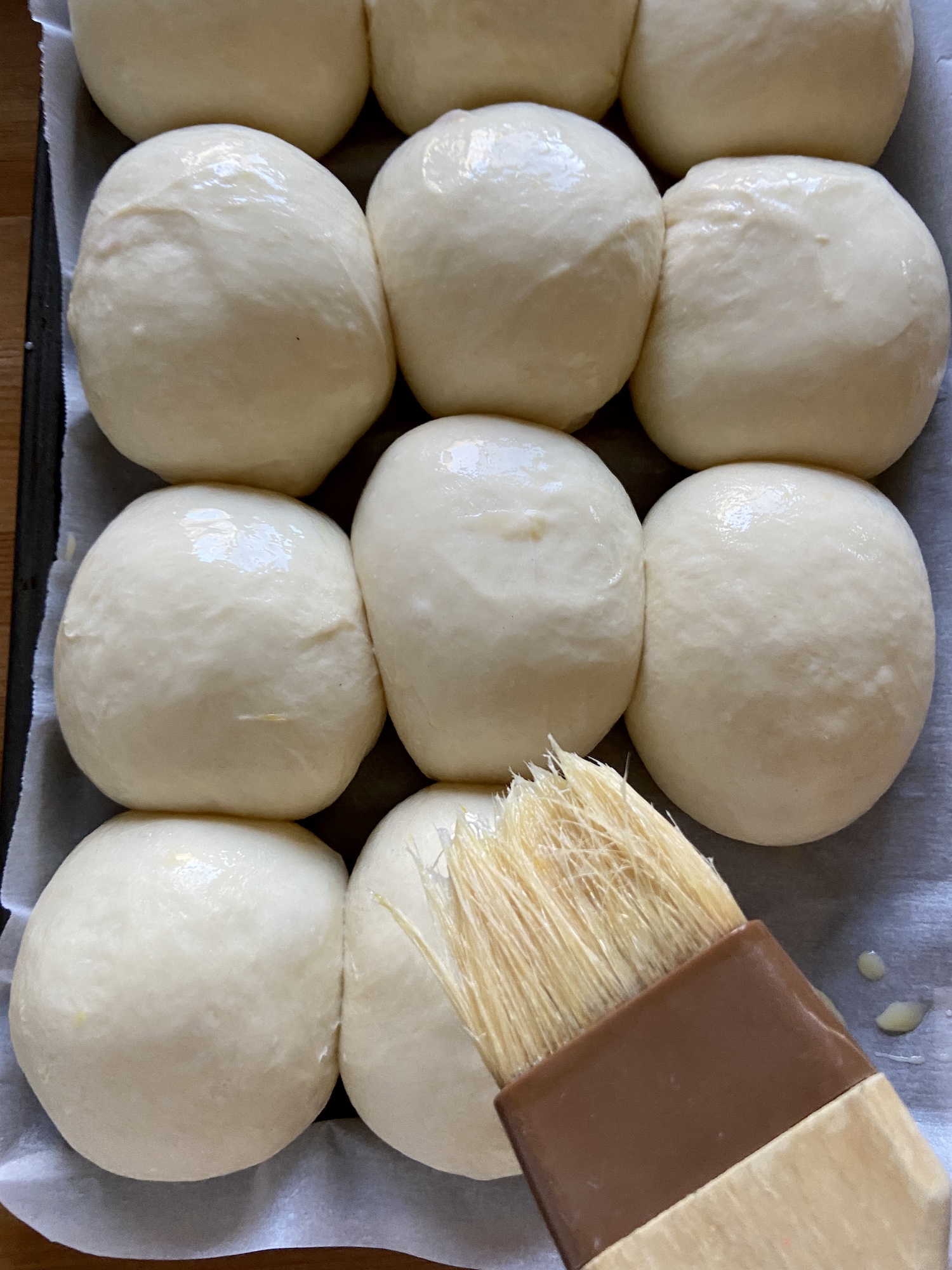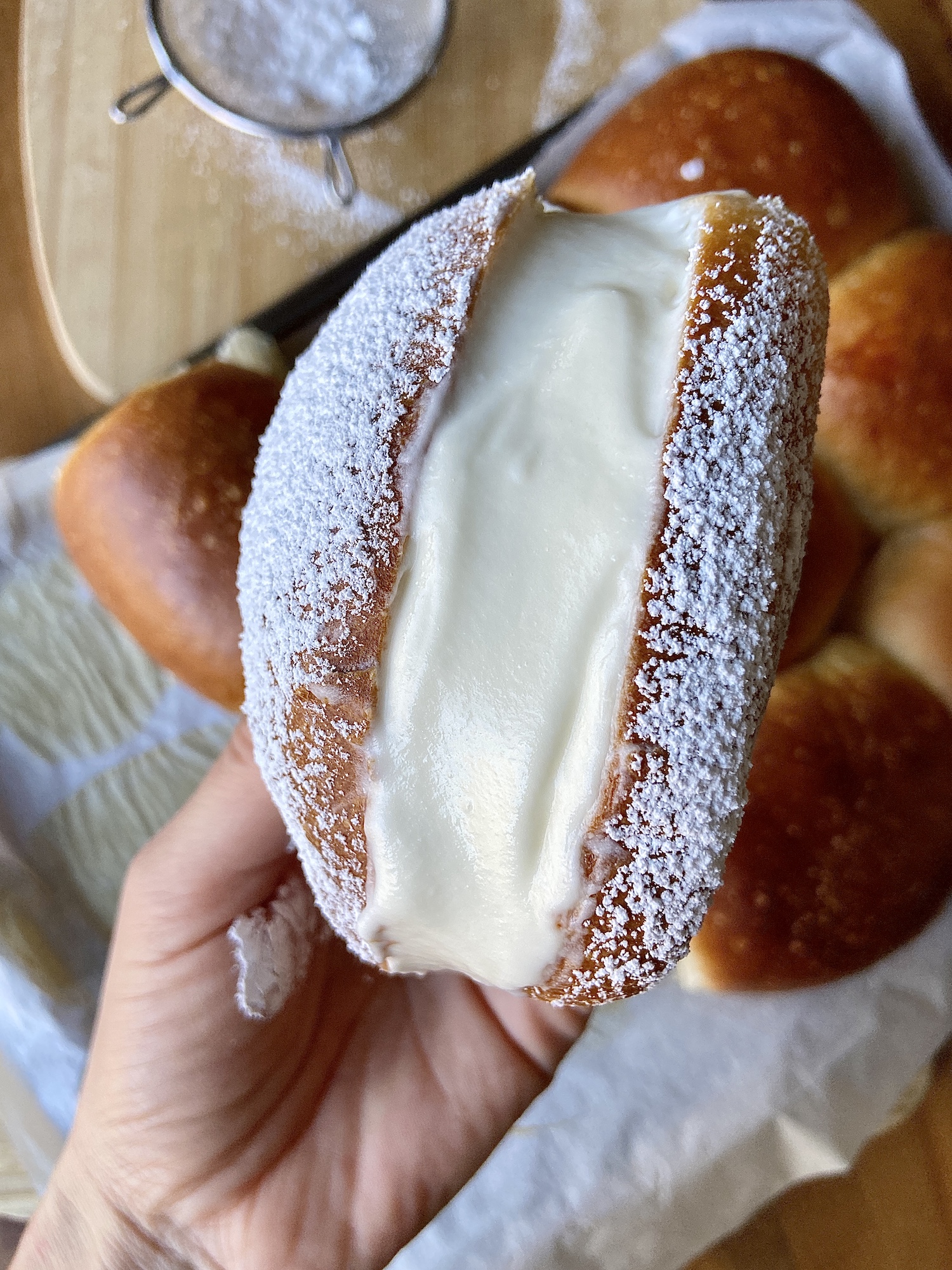 ENJOY