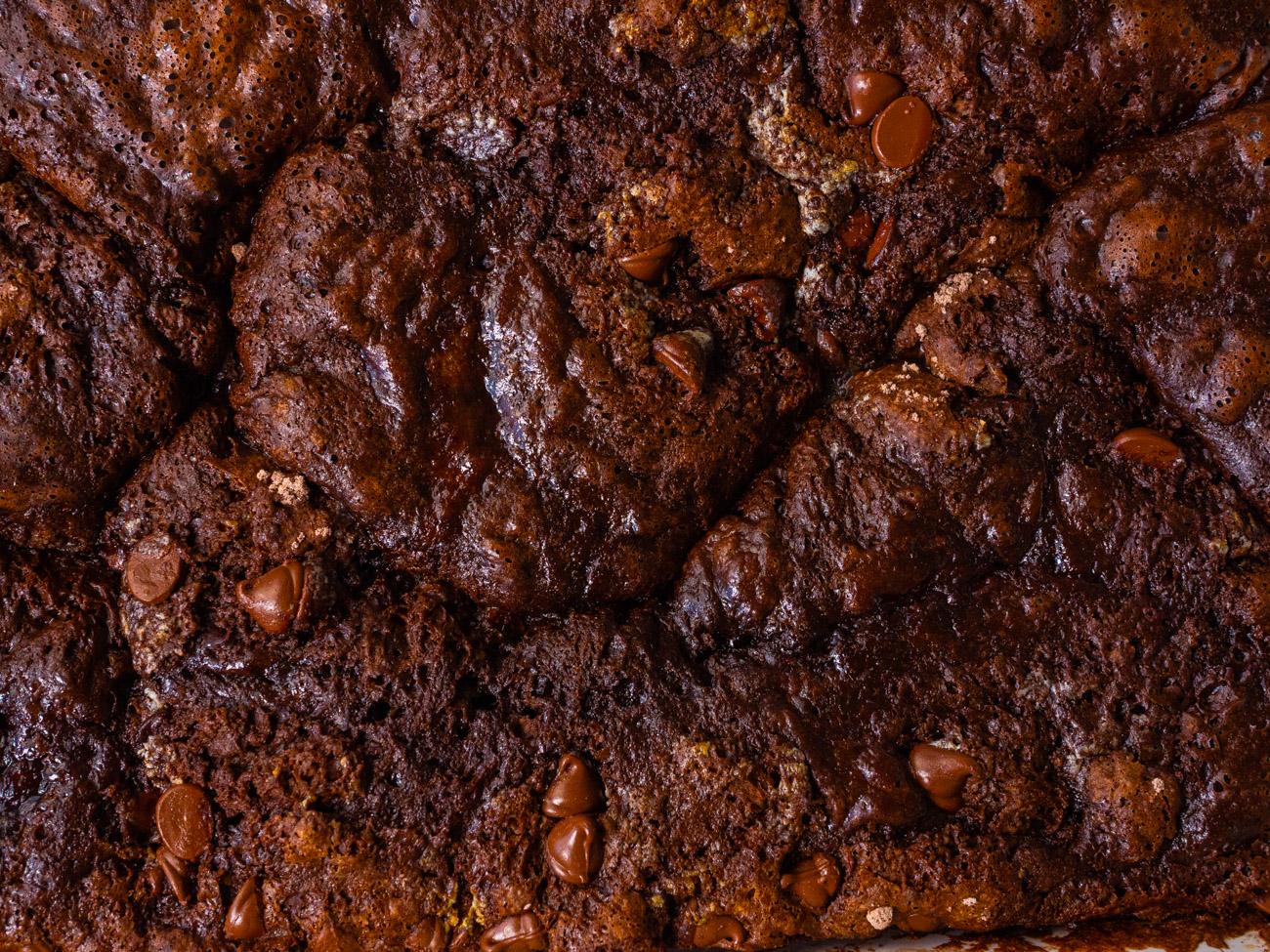 A chocolate craving can be a mighty unshakeable thing and there is, for better or worse, only one thing that will cure it. There's usually no wishing it away, no forgetting about it, and there's certainly no substitute or stand-in that will suffice. Chocolate cravings need a chocolate cure and here we've got the ultimate solution. See, this isn't just any chocolate cake. This is a casual 9×13 concoction where all you have to do is "dump" a few ingredients into a pan and pop it in the oven and bam, chocolate craving crushed.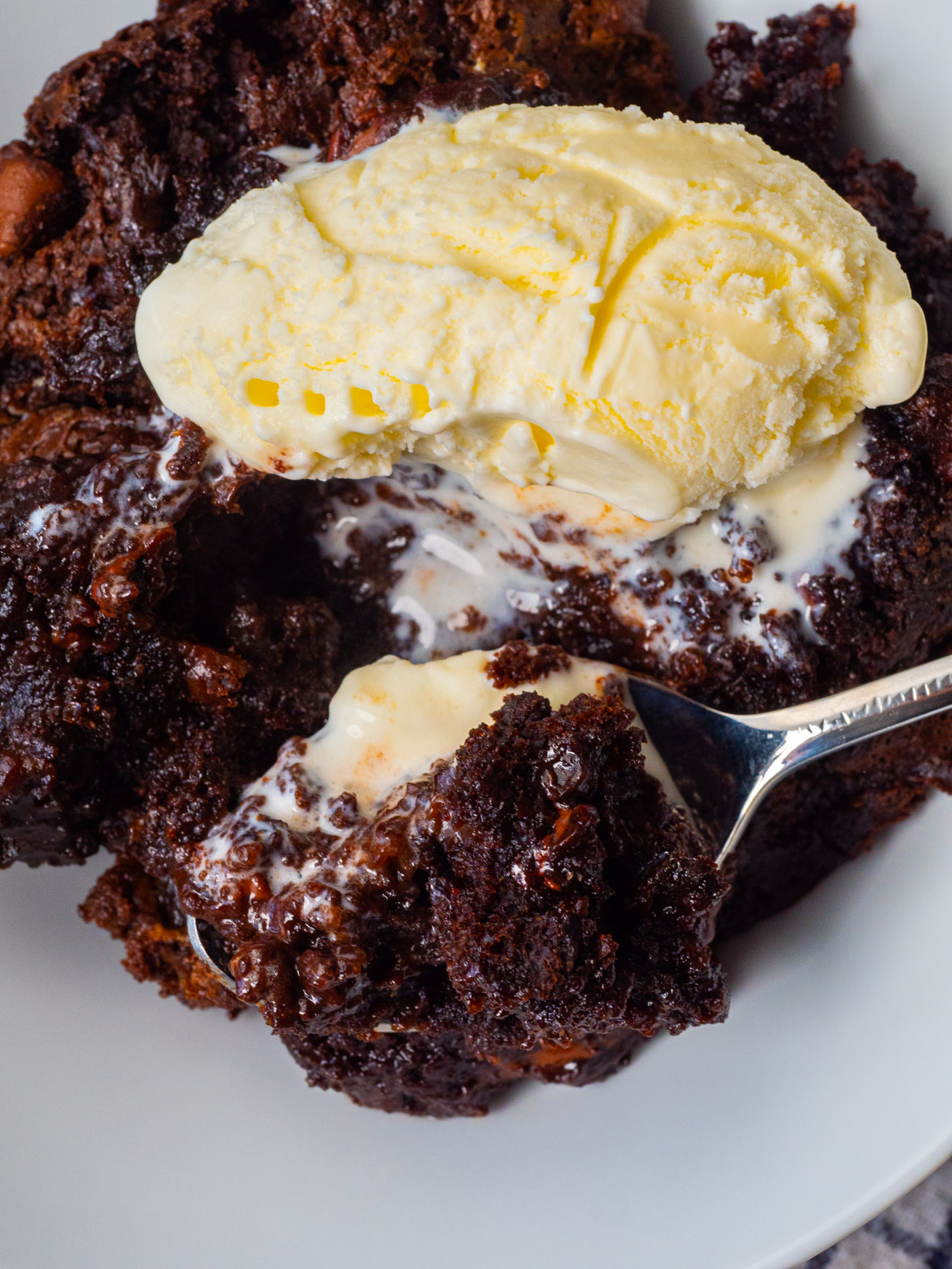 The term "dump cake" maybe sounds a little unfortunate, but it's really just referring to how simple the method of preparation is. You're just tossing a few simple ingredients together and you somehow end up with a cake! Often times you don't even need to stir it all together first. This one does require a little bit of stirring but it only takes you five ingredients. Yes, five!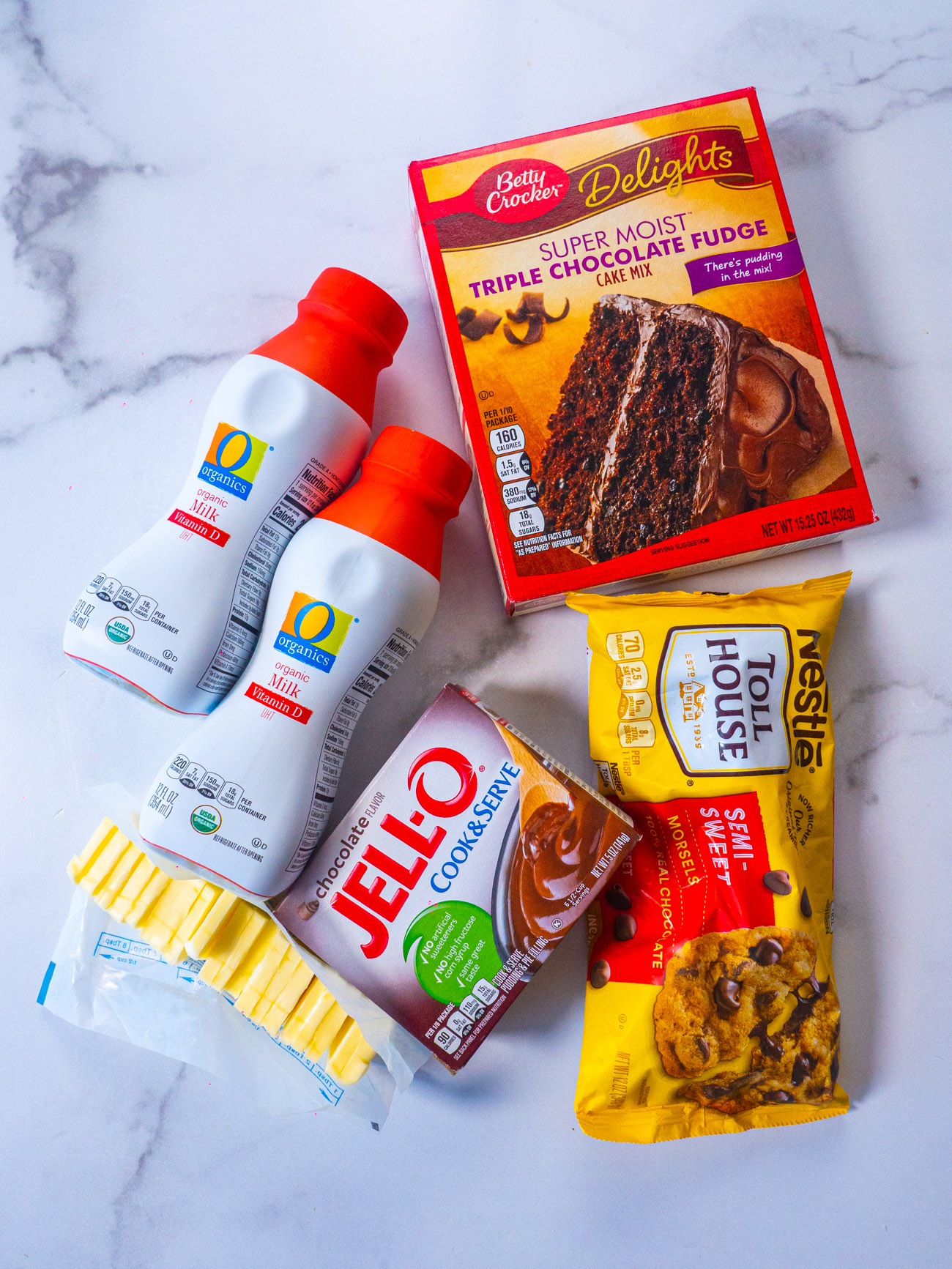 They are: a box of chocolate cake mix, a box of chocolate pudding, a bag of chocolate chips, some milk, and a stick of butter, sliced. You'll sprinkle that cake mix into your baking dish and then top it with the pudding mix. The milk goes over the top and you'll whisk it together briefly, even just with a fork, as this is a casual situation. Chocolate chips go on next, followed by the butter slices, which you just arrange over the top in a single layer.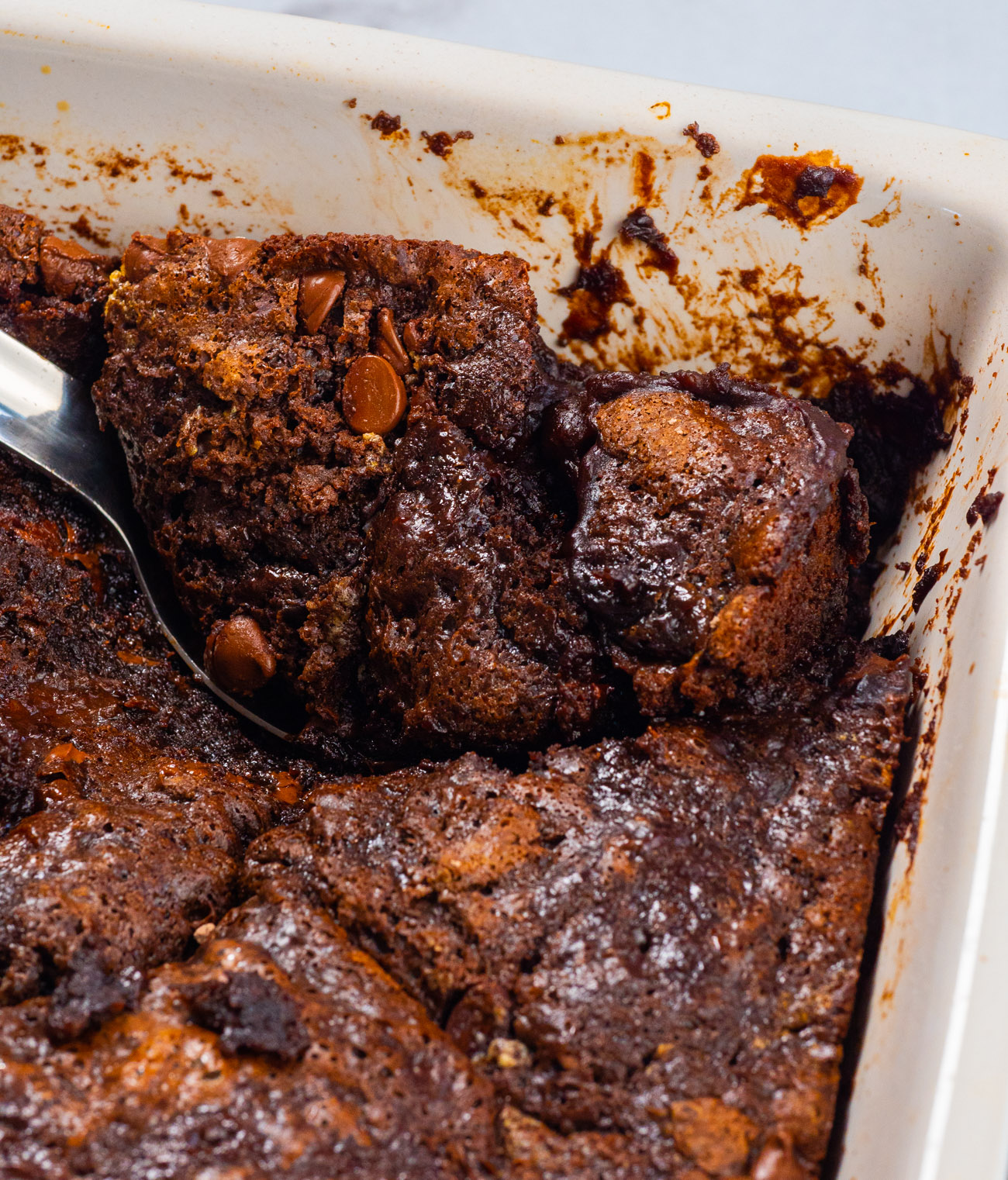 That's all the work you do, the oven does the rest. As it bakes, the butter melts down into the rest of the layers and it all comes together as a cake. It's a ooey-gooey, fudgy, mess of a cake, but it's everything you want from a chocolate confection.