In the battle between crepes and pancakes, I'll side with crepes any day. Why? Because they're endlessly versatile (serve them up with sweet or savory fillings) and their thin and light texture means I can enjoy a lot more of them before feeling overly stuffed. 😅 I mean sure, a big stack of fluffy pancakes always have their place, but crepes for me are just tops. Need more convincing? Keep reading…
Originally posted 5-11-2015, updated 4-9-2022.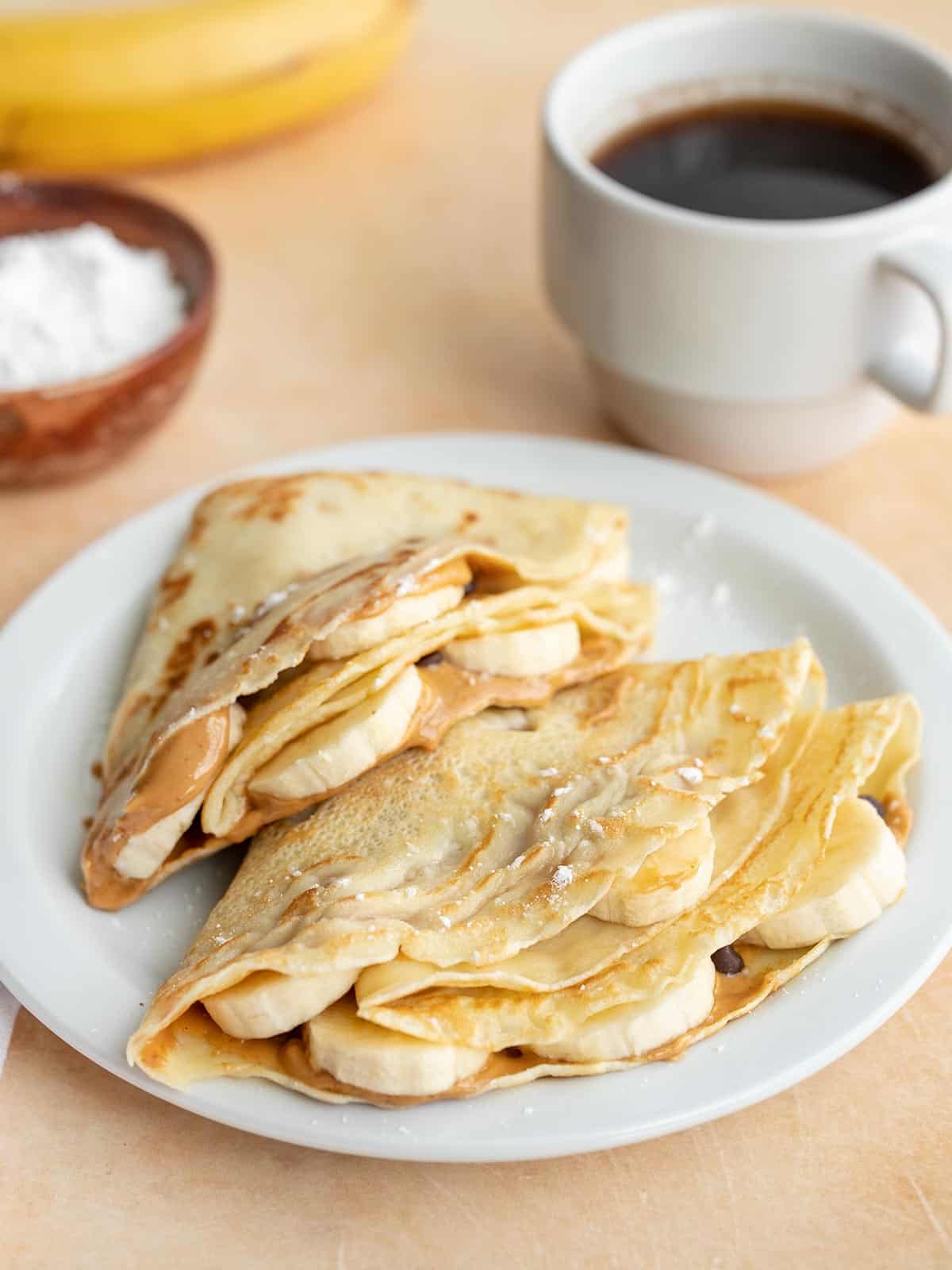 WHAT'S THE DIFFERENCE BETWEEN CREPES AND PANCAKES?
Crepes, like pancakes, are made with a simple batter comprised of flour, eggs, milk, and butter. The main difference between crepes and pancakes is the ratio of ingredients in the batter which creates different textures in the pancakes. Crepes are very thin and flexible, making them perfect for filling, folding, and rolling. Their delicate flavor also pairs well with both sweet and savory ingredients. American pancakes, on the other hand, are thick, fluffy, and far more cake-like.
MAKE SWEET OR SAVORY CREPES
The basic crepes recipe below is neutral in flavor and pairs well with either sweet or savory fillings. If you want your crepes to be a little sweeter and more dessert-like, you can add 1 Tbsp granulated sugar and ½ tsp vanilla extract to the batter.
CREPE FILLINGS
The best part about crepes is filling them with all sorts of fun ingredients! Scavenge your fridge and pantry for anything you might need to use up, and come up with your own fun flavor combinations, or try one of these filling ideas for crepes:
Yogurt and jam
Ham and cheese
Lemon curd and whipped cream
Nutella and berries
Spinach and goat cheese or swiss
Sweetened ricotta and berries
Banana and peanut butter
Egg and cheese
Chocolate and strawberries
Apples and cinnamon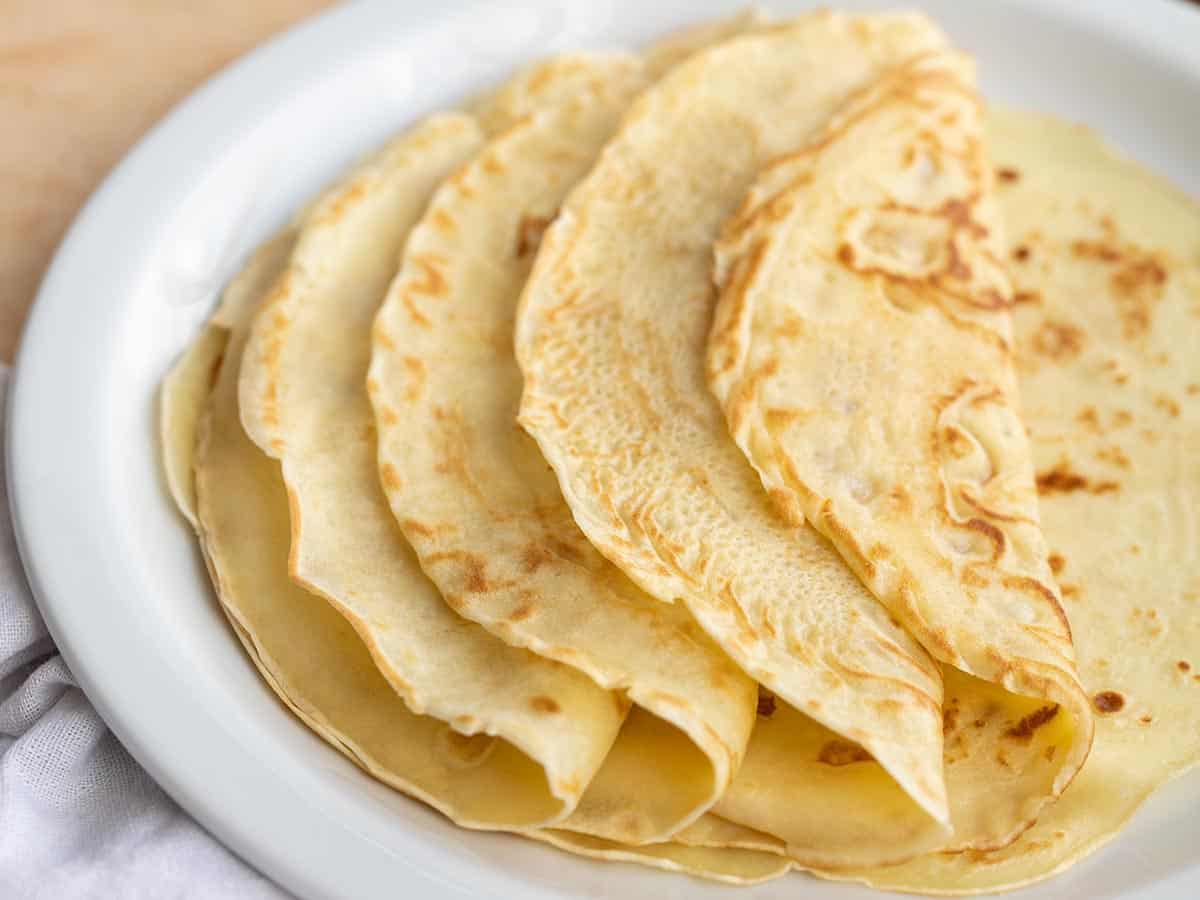 FOLD OR ROLL YOUR CREPES
Once you've chosen the fun fillings for your crepes, you can either fold or roll those fillings up in the crepe. To fold the crepes, cover half of the crepe with your toppings, fold the crepe in half to close, and then fold in half once more so it's in a quarter-round. To roll the crepes, place your toppings down the center, or slightly to one side, then fold one side over the toppings, then continue to roll to the other side.
HOW TO STORE LEFTOVER CREPES
…If there are any leftovers! Leftover crepes store well in the fridge for quick use later in the week, and you can even freeze them for longer storage. Keep refrigerated crepes in a gallon-sized zip top bag or other air-tight food storage container for 4-5 days. To freeze, make sure to place a piece of parchment between each crepe so they don't stick together once frozen.