Hot Virginia Dip is the kind of dish that looks a little dodgy on paper but makes perfect sense once you take a bite of it. See, it's a creamy baked dip that involves cream cheese, sour cream, pecans… and dried beef. You might know it as chipped beef, or you might not know it at all, because it was something that was used much more frequently in a bygone era, but the reality is that it blends into this hot and creamy dip and lends plenty of salty, savory flavor. When you serve a dip, you want to be sure it's a crowd-pleaser and this one always hits the mark.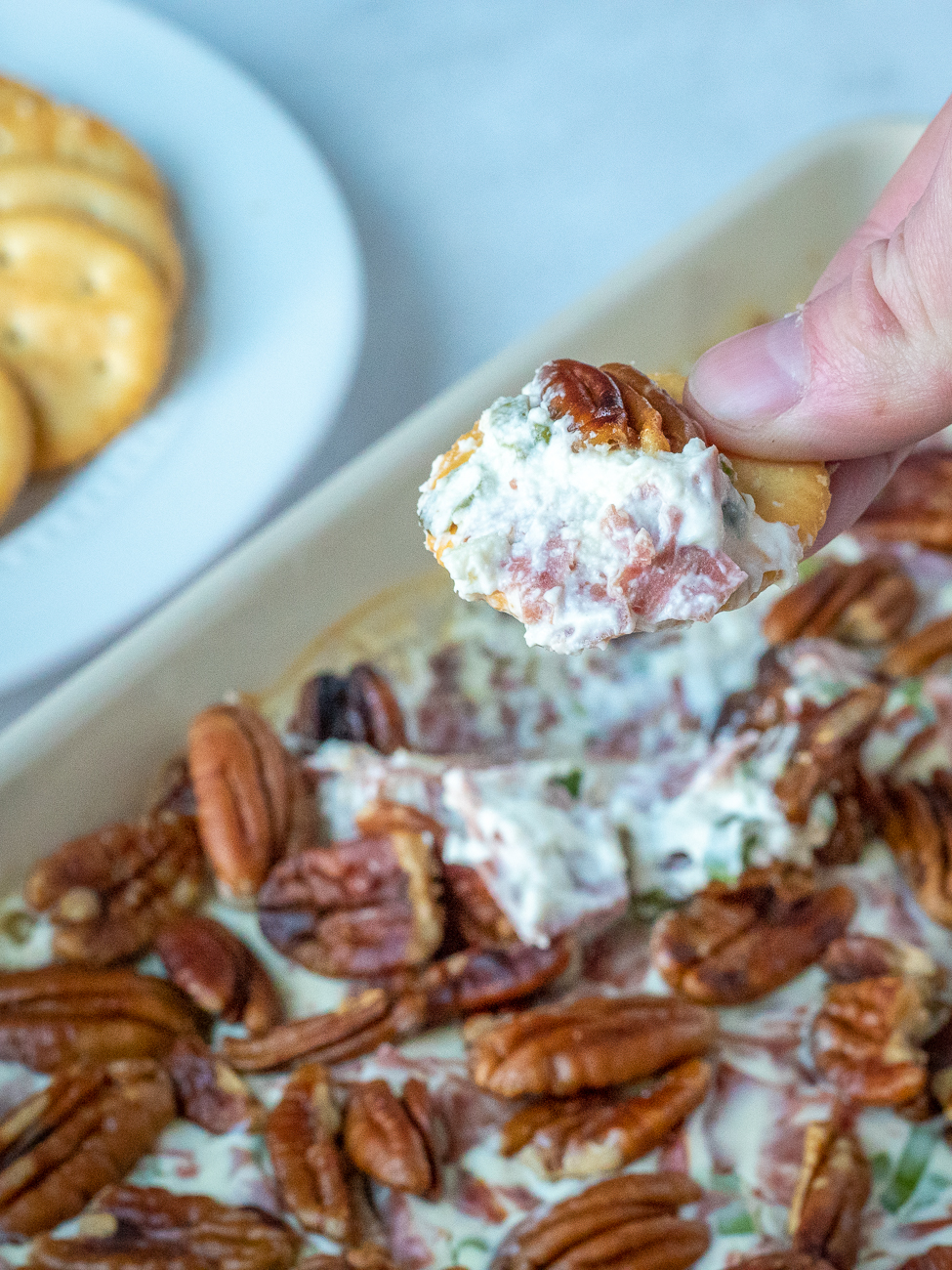 This recipe originally comes from the Virginia Hospitality Cookbook, published by The Junior League of Hamptons Road. It includes an astonishing six hundred favorite Virginia recipes, including this one. (Or close to it, ours subs in green onion and adds minced garlic.) The recipe was published there in 1975 and has been well-loved ever since. It's great for the holidays, it's great for game day, it's great for a late-night snack. It always satisfies!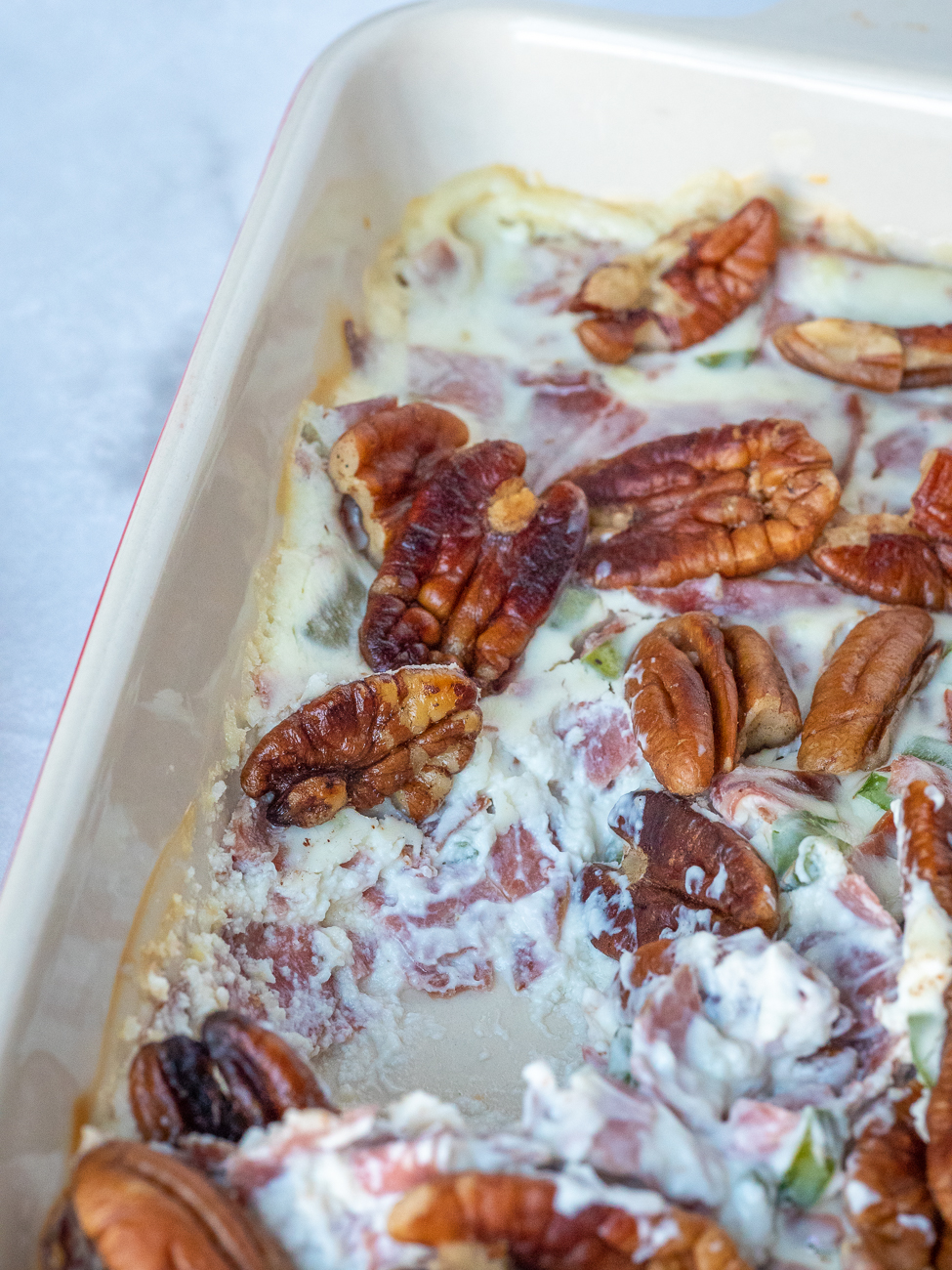 You can generally find dried beef on the canned aisle of your grocery store, though it often comes in a glass jar. Some varieties might need a little extra chopping, but all you have to do is stir it into a mixture of sour cream, cream cheese, green onion, garlic, half and half, and bake. It's topped off with pecan halves that have been toasted in butter and it gets wonderfully bubbly in the oven so that every bite is both creamy and salty and savory. And every bite of this stuff goes fast!