I made this super Easy Slow Cooker Chicken and Stuffing this weekend and I think it may just be my families favorite Crock-Pot meal yet. With just a couple chicken breasts and some Stove Top stuffing, we have a comfort meal that is so super easy.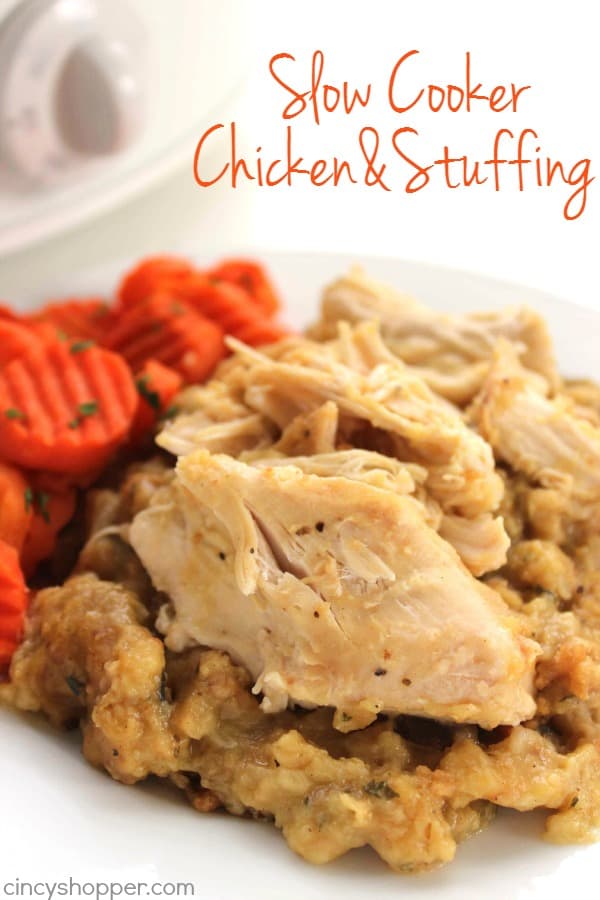 EASY SLOW COOKER CHICKEN AND STUFFING
Crock-Pot meals are my favorite meals during the fall and winter. I can toss everything in the slow cooker and have a meal ready early on school days. Slow Cooker Meat Loaf is a favorite this time of year but since the price of ground beef has been inching up and up, I have been making more chicken dishes. Thanksgiving dinners are always comforting and this Crock-Pot Chicken and stuffing reminds me of dinner on the Thanksgiving holiday.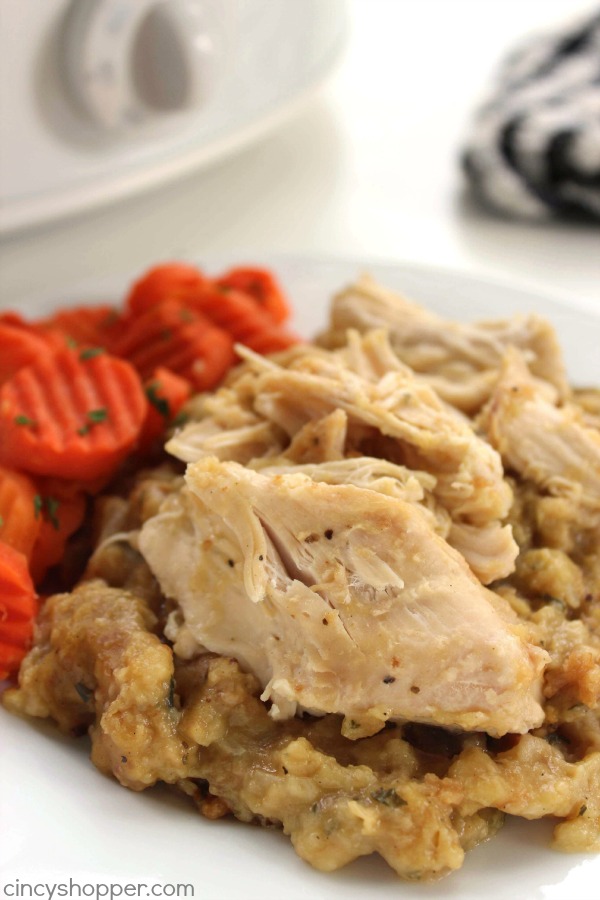 This meal is so super simple. I have been able to score boneless chicken breasts for $1.99 per pound and this meal can stretch the chicken since I combine it with stuffing and a veggie.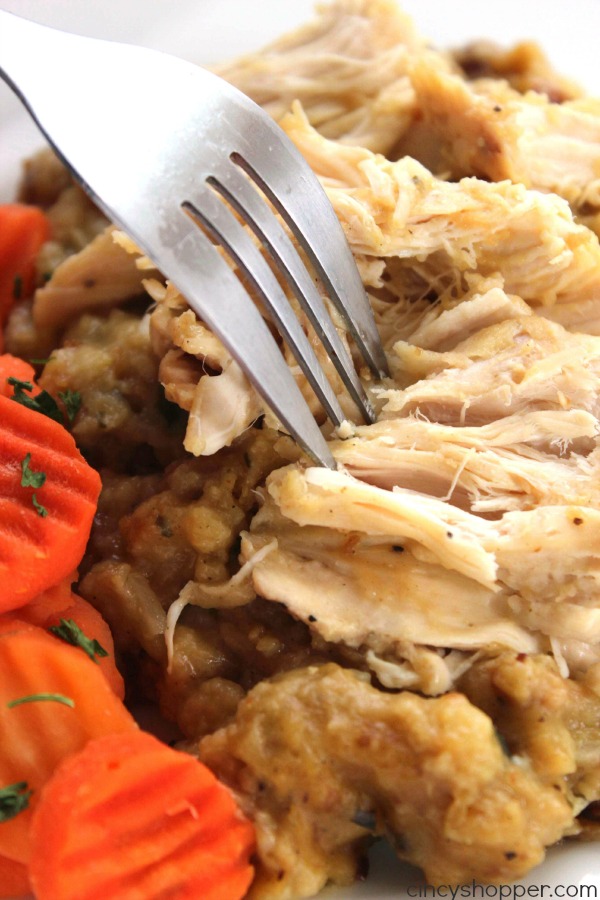 I used three chicken breasts, two boxes of Stove Top Stuffing, 2 cans of chicken broth, and 2 cans of cream of chicken soup. You could even cut this recipe in half for a smaller family. The larger chicken breasts cook well and can stretch far when serving with stuffing and veggies. The recipe is super simple and is so comforting for the cold months.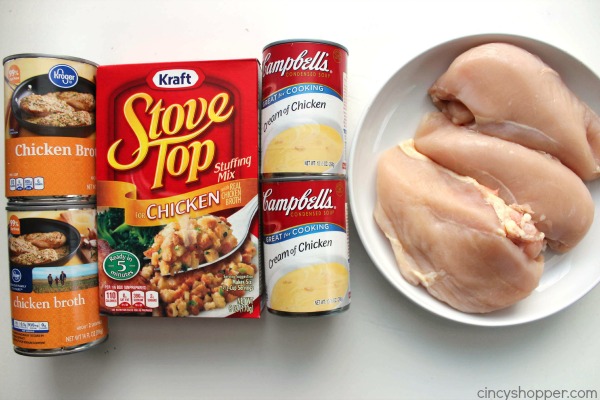 INGREDIENTS
2 lb Boneless Skinless Chicken Breast
2 box Stovetop Chicken Stuffing Mix
2 can Cream of Chicken Soup
1 can (14 oz) Chicken Broth
Salt & Pepper to taste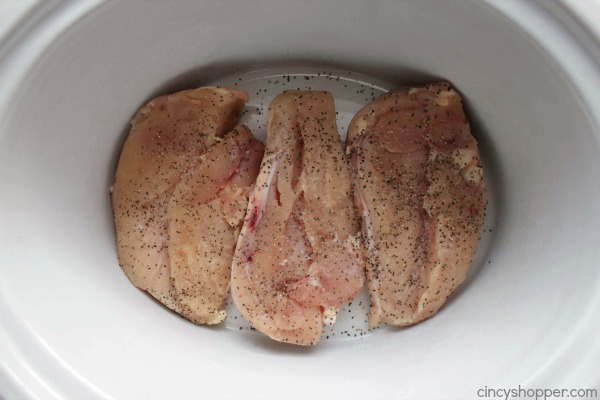 DIRECTIONS
Spray slow cooker with non stick spray.
Season chicken breasts with salt and pepper.
Place in bottom of slow cooker.
Sprinkle stuffing mix over the top of the chicken.
Whisk together soup and broth until blended and pour evenly over dry stuffing.
Cover and cook on high for 4 hours or low for 7 hours.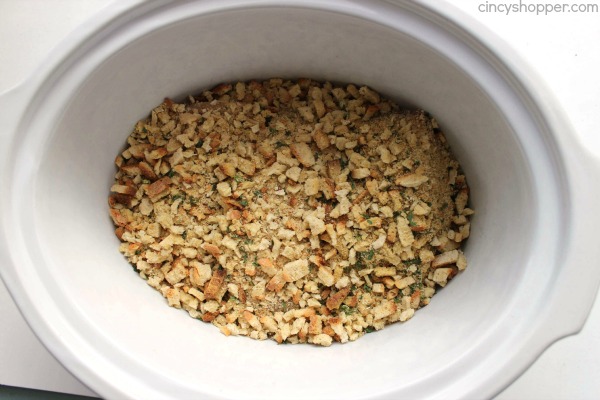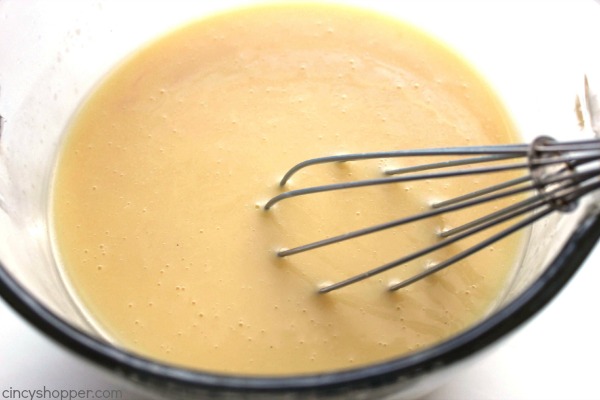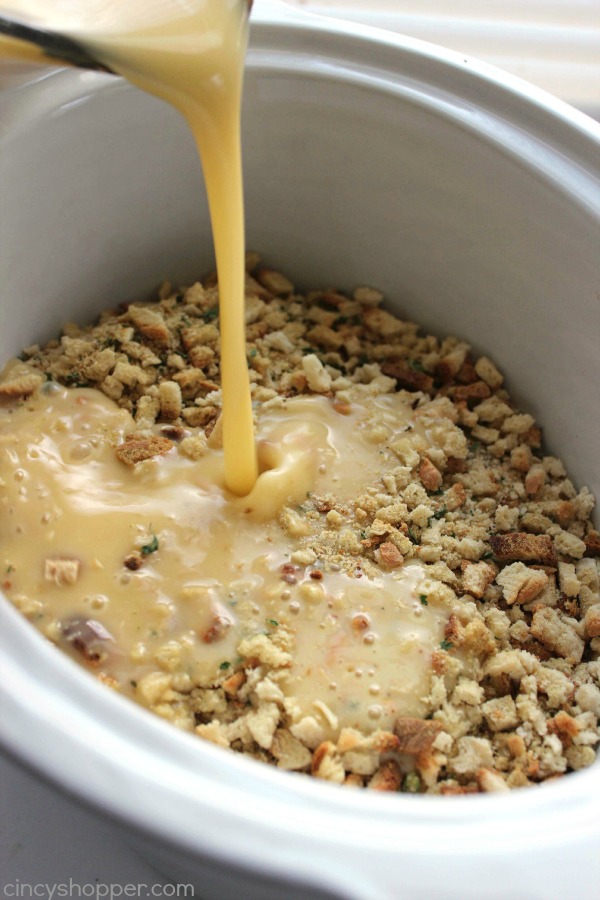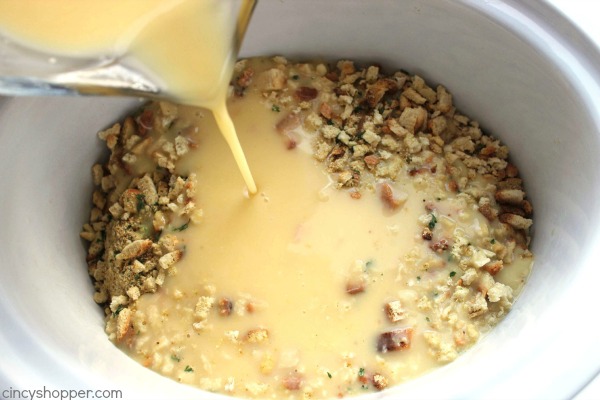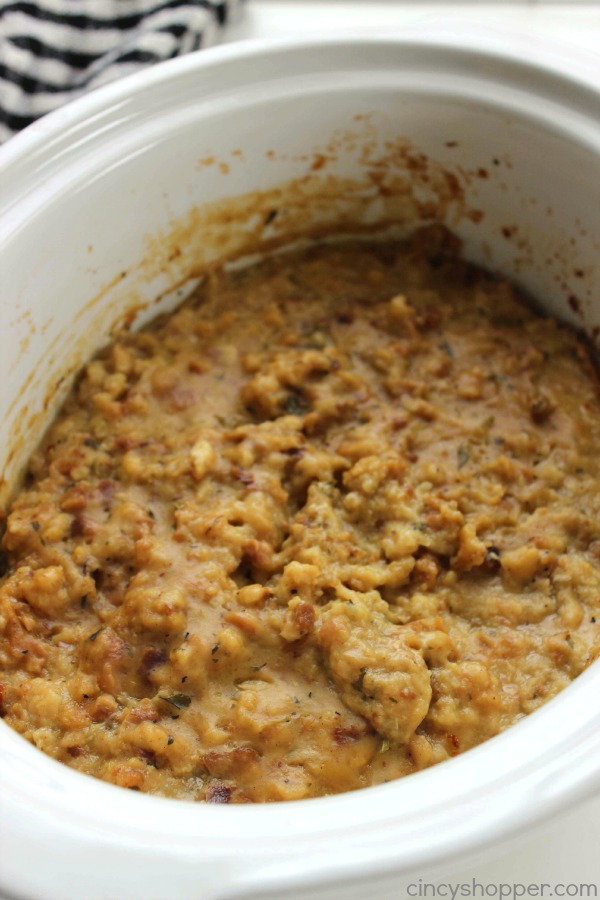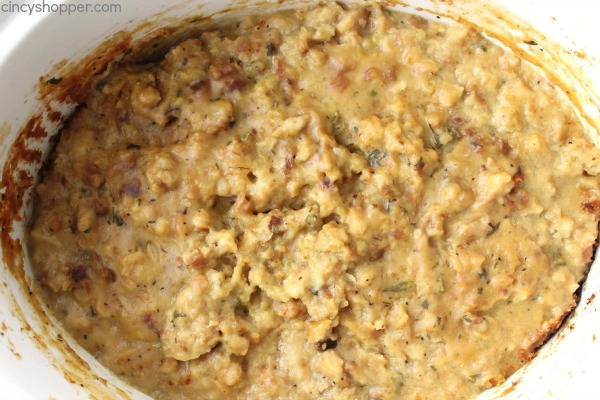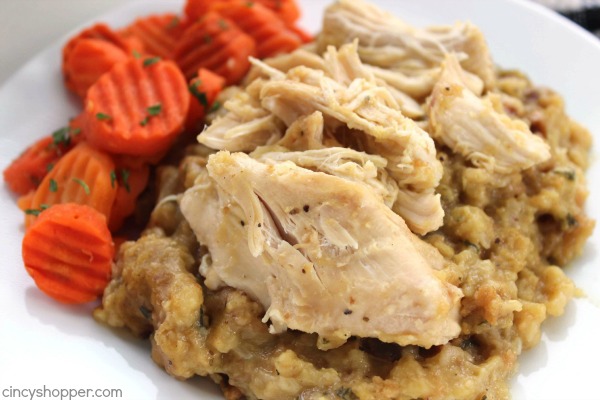 Do you have a favorite Crock-Pot comfort food recipe you make during the cold months? This one is definitely being added to our every other week dinner rotation.