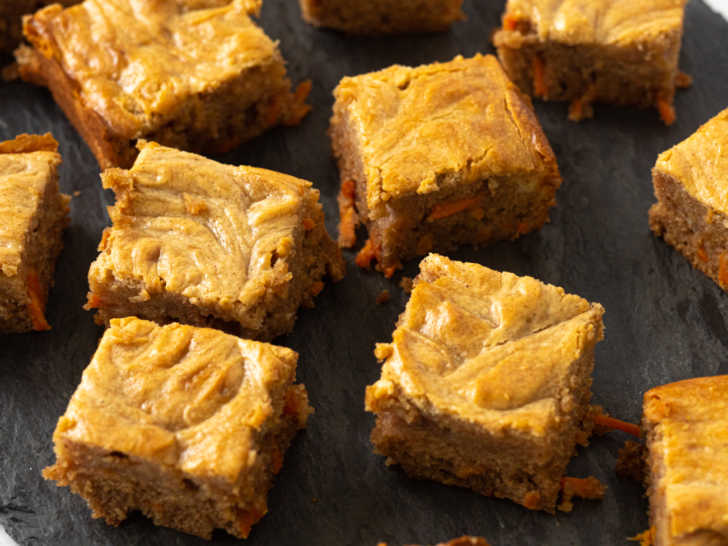 Carrot cake is one of those desserts that I didn't understand as a child. Why ruin a perfectly good thing like cake by adding carrots? But I discovered a whole world of flavor I'd been missing after I took my first perfectly seasoned bite of cake with that sweet, sweet cream cheese frosting. Okay, I'll be honest; for a while, I only ate the carrot cake part since it was the perfect delivery system for the frosting. Soon enough, however, I started loving the cake as much as the frosting. Maybe even more so. Then again, why choose?!
This recipe bakes that sweet cream cheese goodness right into the dense, moist cake, giving you the perfect little treat anytime you need a sweet, spiced treat. Traditionally, carrot cake is thought to be a spring dessert, but why limit yourself like that? Make these Cream Cheese Carrot Cake Bars any time you want!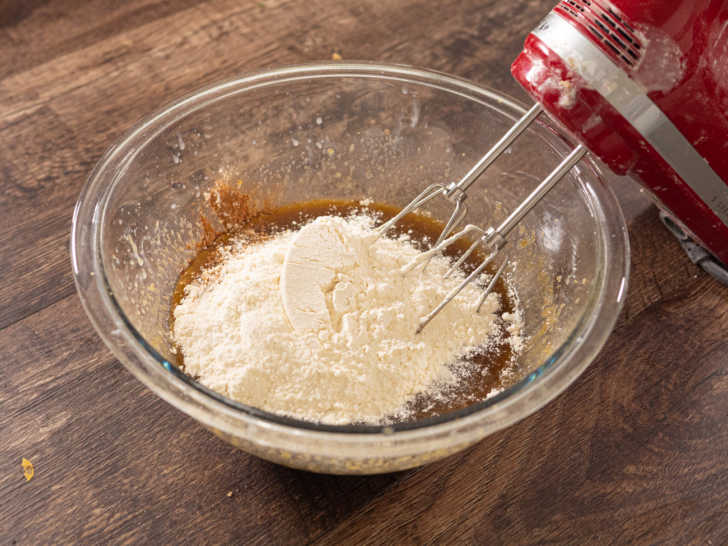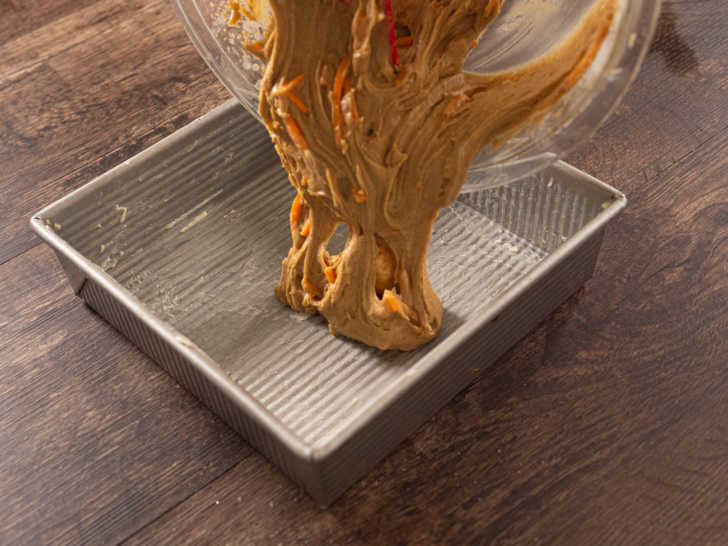 These carrot cake bars pack all of the flavors you know and love from the classic carrot cake recipes. There's warm vanilla and brown sugar, savory, melt-in-your-mouth butter, cinnamon, and of course the earthy bite of carrot to balance everything out. Some people add walnuts to their carrot cake, but we decided to keep it simple.
Start by mixing your wet ingredients first – butter, brown sugar, egg, and vanilla. Then, pour in the flour, cinnamon, and the other dry ingredients. Finish up the batter by folding in shredded carrots. Pour the batter into the prepared pan and then whip up the cream cheese topping, dropping it on top in several small spoonfuls. Swirl a knife through the batter and cream cheese, and pop these bad boys in the oven!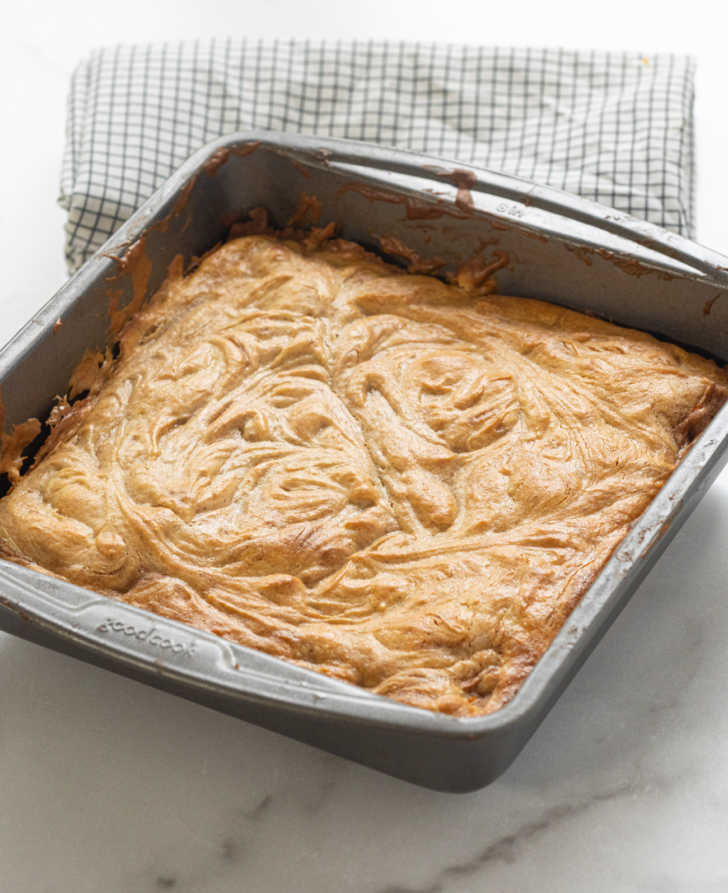 Just look at these beauties! They are sure to be a hit with friends and family alike. Check out the recipe below to see how simple these are to throw together. You'll have a delicious carrot cake in no time!