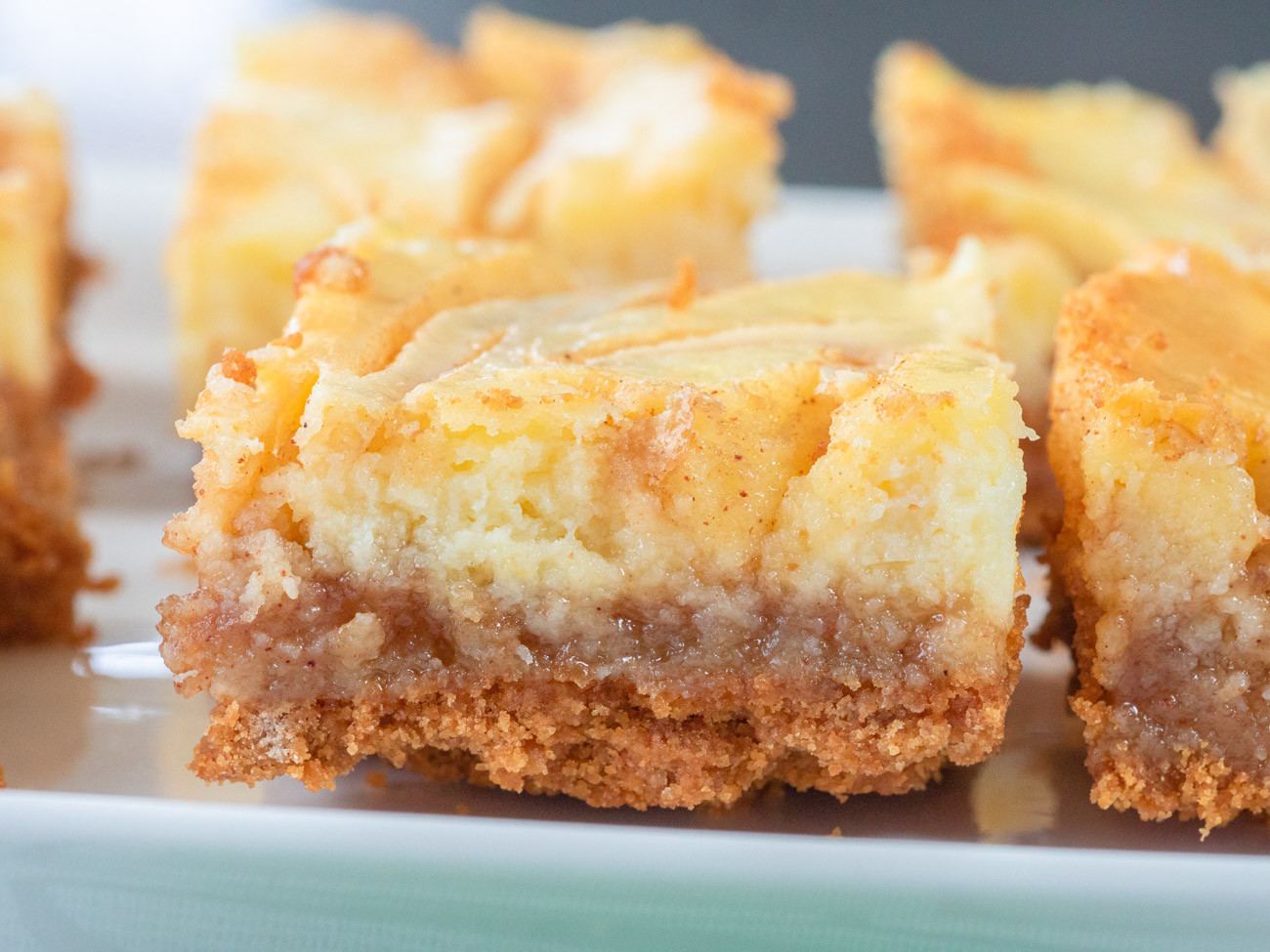 I'm not here to put up an argument that cheesecake isn't amazing, but the thing about it is that it can be kind of fussy, what with the water bath baking and all. But do you know what's not fussy at all? These Blender Cinnamon Roll Cheesecake Bars. They combine a creamy cheesecake filling with a plentiful cinnamon sugar swirl and — as you might have guessed — they use the magic of the blender to get there. And the oven, but there's no springform pan or cracked tops to worry about.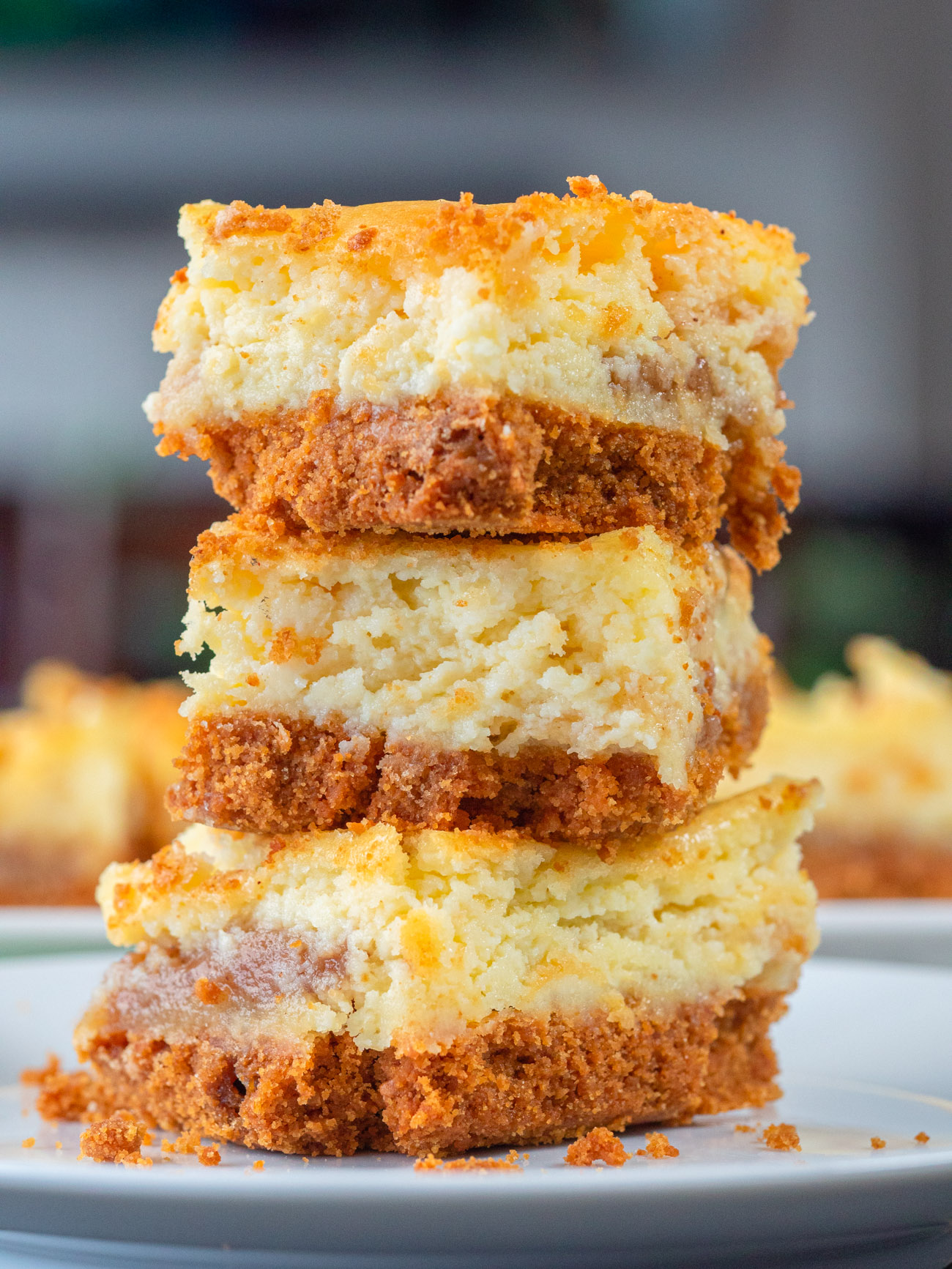 One thing I love about these (there are many), is that you still get a classic crunchy graham cracker crust with these bars but you'll be mixing brown sugar with your melted butter and graham cracker crumbs, which gives it a little bit of a richer toffee flavor than the traditional. You can use already crushed graham cracker crumbs or you can crush your own… I suppose you could use your blender there, but that's really more for the next step.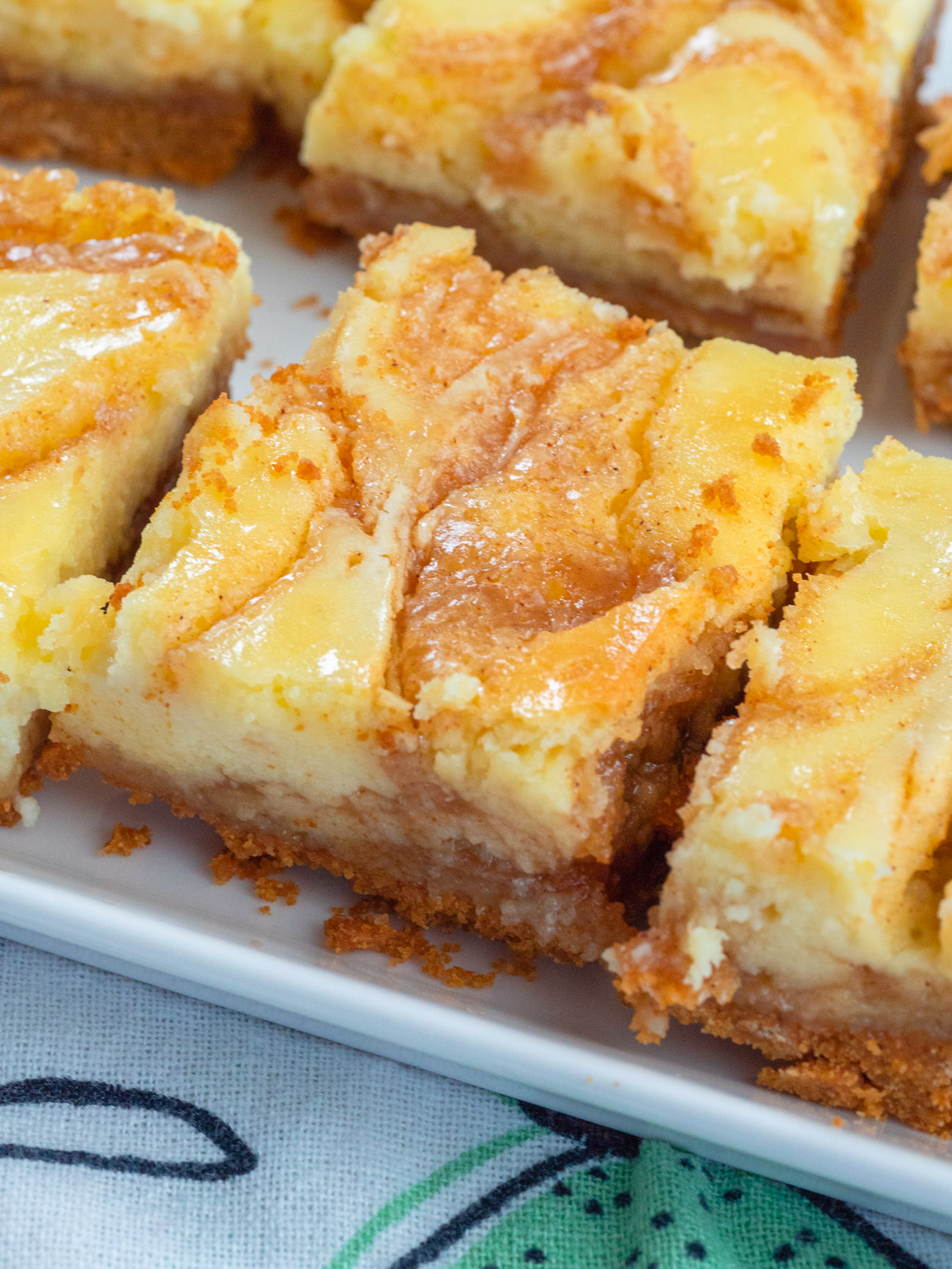 That next step would be the filling and it comes together entirely in the blender while the crust is baking in the oven. It means you get an incredibly smooth and silky cheesecake filling and you don't need to get out your mixer to make it happen. It virtually eliminates the possibility of lumps and it takes about two minutes.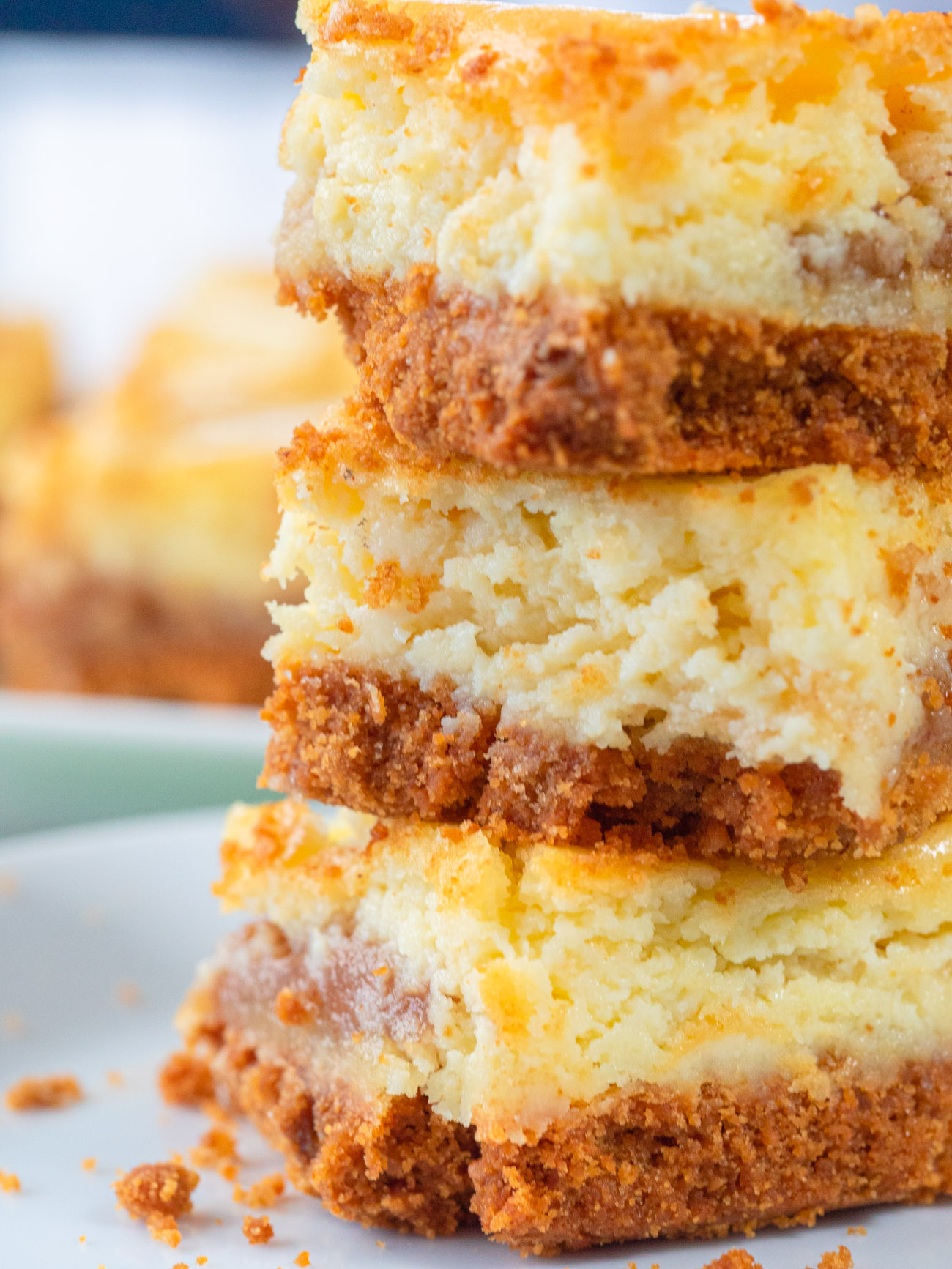 You'll pour half of that filling over the crust, dollop it with a nice little cinnamon-sugar mixture and then add some more on top of the rest of the cheesecake filling and give it a gentle swirl. It's the cheesecake and cinnamon roll mashup you didn't know you were waiting for but will be sure glad you found.