Many love this Baked Pork Chops recipe for its juices and the smooth texture of the meat. It is an ideal recipe for family lunches.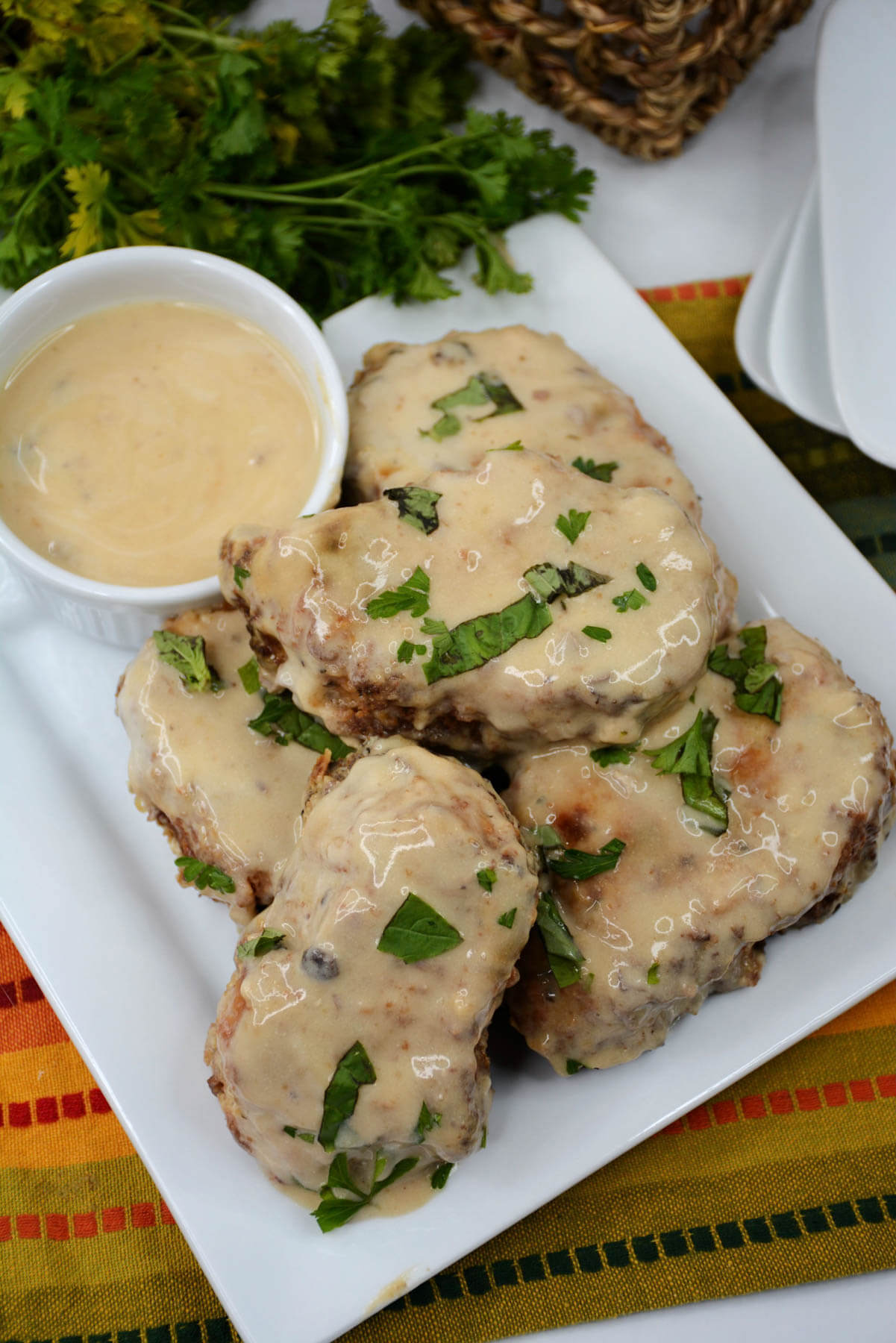 Prep Time: 30 minutes | Baking Time: 1 hour | Total Time: 1 hour 30 minutes | Makes:6 servings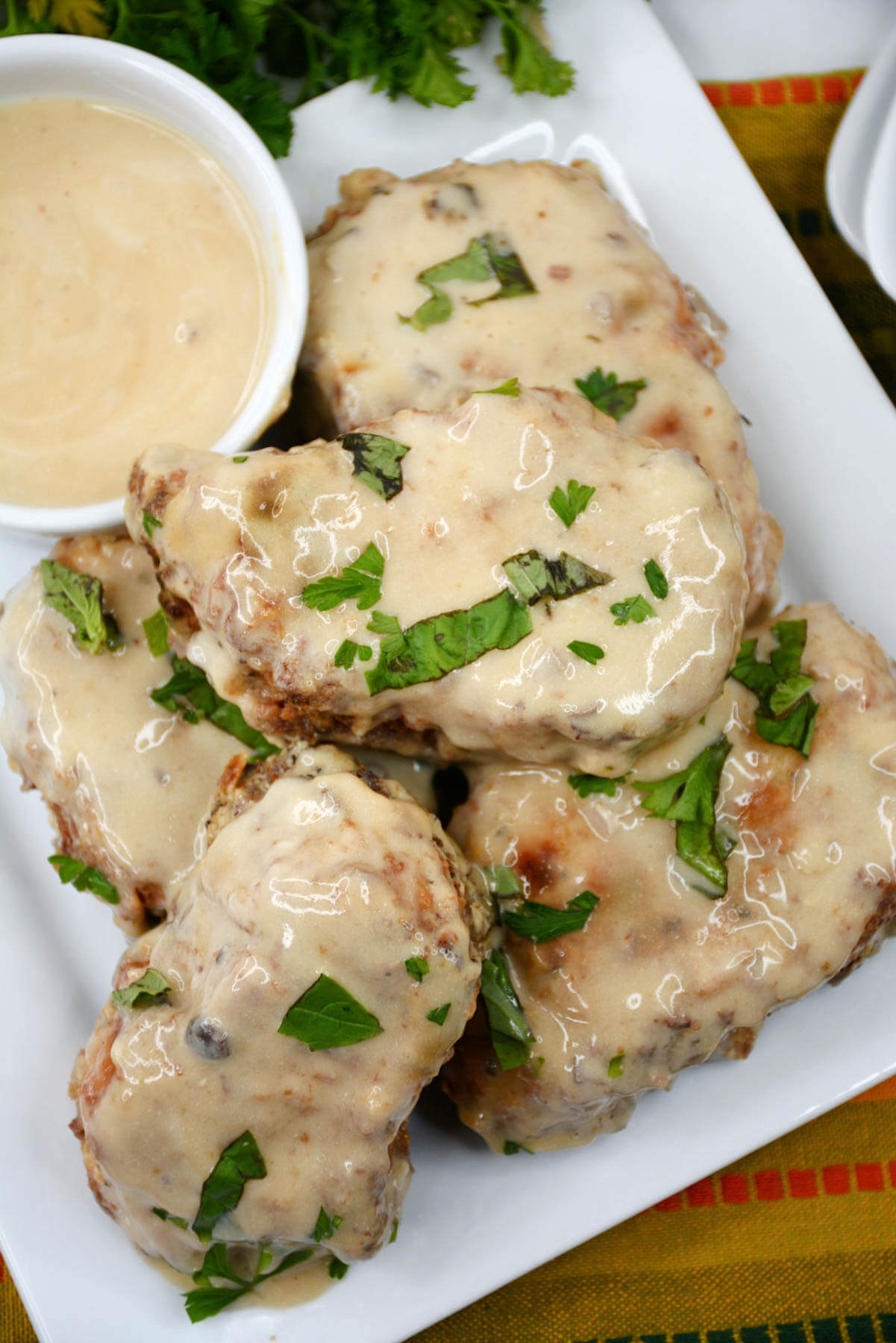 What you need to make this Baked Pork Chops:
4 Pork Chops (1 inch thick boneless center loin cut)
1 Large Egg (Whisked)
¼ cup Flour
½ cup Italian Breadcrumbs
2 tbsp Parmesan Cheese
1 tsp Powder (Garlic)
Salt and pepper to taste
1 tbsp Olive Oil
1 can Condensed Cream of Mushroom Soup
½ cup Heavy Cream
½ cup White wine
How to make this Baked Pork Chops:
Preheat oven to 425 degrees. Prep baking dish with non-stick baking spray.
Add bread crumbs, Parmesan cheese, garlic powder, salt and pepper to a bowl. Add flour to a shallow plate and season the flour with salt and pepper.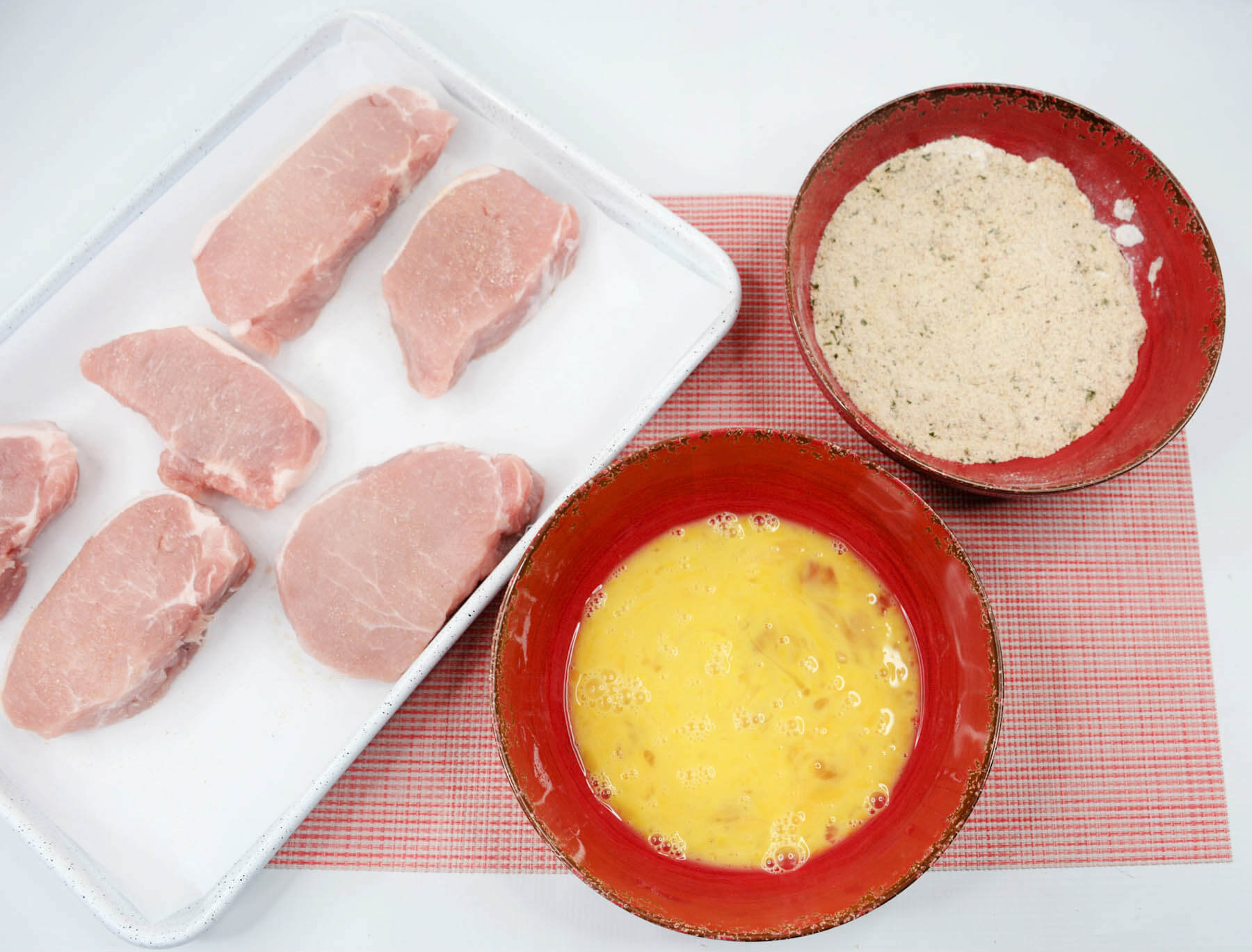 In a third bowl add the whisked egg.
With a paper towel, dry each pork chop.
Lightly coat each porkchop in flour.
Dip the pork chops in the whisked egg, covering all sides.
Cover each pork chop with the bread crumb mixture.
Add olive oil in a skillet, heating on medium-high heat.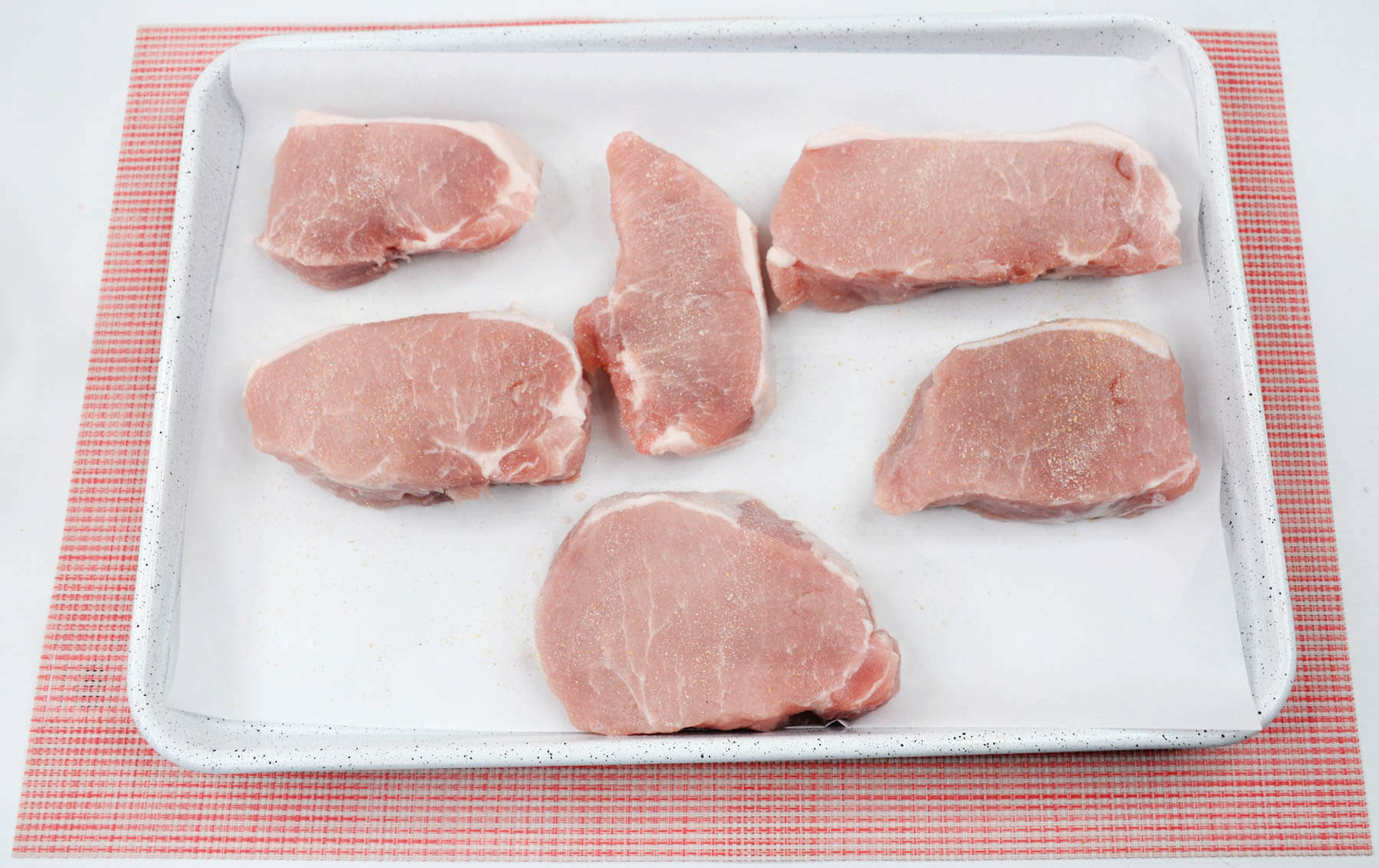 Brown each side of the pork chops for 1 minute per side.
Bake the pork chops in the oven at 400 degrees for 20 minutes.
Whisk together soup, milk and white wine in a small bowl.
Pour this over the pork chops.
Return the baking dish to the oven and continue to bake for an additional 15 minutes.
Remove the baking dish from the oven and allow to rest for 5 minutes before serving.
Enjoy!